The visit of the Norwegian delegation, comprising public figures, representatives of academia and entrepreneurs, to the peninsula began on Sunday and will last through Saturday. The visit's agenda includes numerous meetings and trips around the peninsula.
"[Our] position is clear and explicit. We consider Crimea a legitimate part of the Russian Federation," Weber stated.
He added, at the same time, that the Norwegian authorities maintained the position doubting the legitimacy of the referendum on Crimea's rejoining Russia.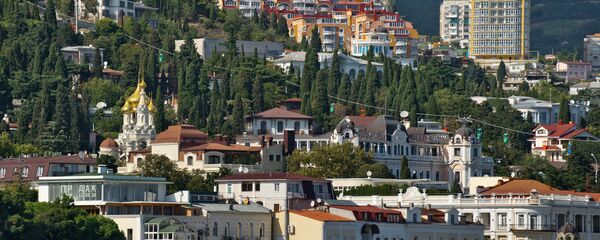 29 September 2018, 10:08 GMT
Crimea rejoined Russia in 2014, when 97 percent of the peninsula's residents voted in favor of the move in a referendum. Despite this, the reunification was not recognized by the majority of Western countries, including EU member states, which subsequently imposed economic and political sanctions on Moscow.
Russian authorities have repeatedly stated that Crimea's residents decided to rejoin Russia following a democratic procedure. Russian President Vladimir Putin has said that the issue of Crimea's territorial sovereignty was "historically closed."