Skripal's niece indicated that she did not believe in the two Russian nationals' involvement in the incident and suggested that a personal meeting should help prove their innocence.
"I have not met with them because I do not have direct links to them. But I am interested in it and ready to meet with them. I want to look in their eyes and make sure [that they are innocent]. Now I can only take it on trust, but after the meeting all will become clear. There is still no proof of their involvement in the incident," Viktoria Skripal told in an interview with Russia's Izvestia newspaper.
READ MORE: UK Using 'Skripal Case' to Increase Pressure on Russia — Foreign Ministry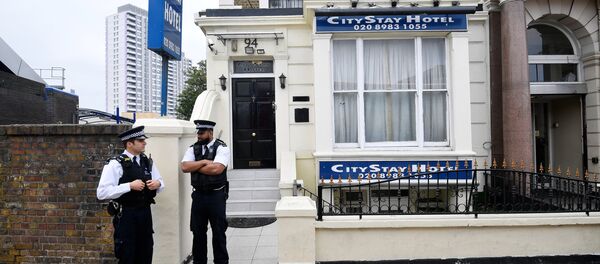 29 September 2018, 03:19 GMT
She stressed that Petrov and Boshirov had the right to prove their innocence to the world, adding that London labeled the two individuals as poisoners without even allowing Moscow to study the case files.
Skripal, who was convicted of treason in Russia, and his daughter Yulia were poisoned in Salisbury in early March. The United Kingdom has accused Moscow of having orchestrated the attack with what UK experts have claimed was the A234 nerve agent. Moscow, in turn, has firmly refuted the allegations.
READ MORE: Russia Still Denied Opportunity to Receive Any Data on Skripal Case — Kremlin
In early September, London said it had identified Russian nationals Boshirov and Petrov as the suspects in the Salisbury attack. Petrov and Boshirov then gave an interview with the RT broadcaster and Sputnik news agency, in which they said that they had visited the United Kingdom as tourists, and refuted any involvement in the Skripal case. Russian authorities, in turn, said that the photos and names of the suspects released by London did not prove Moscow's involvement in the attack.
Russian Foreign Minister Sergey Lavrov has said that the Skripal affair was falling apart due to the lack of evidence proving Russian involvement. The Russian Foreign Ministry has sent some 60 diplomatic notes to the UK Foreign Office demanding that Russia be given access to the investigation and the Skripals, who have Russian citizenship, as well as requesting legal assistance and proposing cooperation, including on the joint inquiry. The UK authorities have not responded to any of these notes.