"France calls for all sides, including the regime in Damascus and its allies, to fully comply with the Sochi agreement," the ministry spokesperson told reporters.
Paris also wants to see the Syrian Constitutional Committee, created under the UN auspices, begin working as soon as possible, the spokesperson added.
READ MORE: Syria Has Reached a 'Major Understanding' With Hostile Arab States — Assad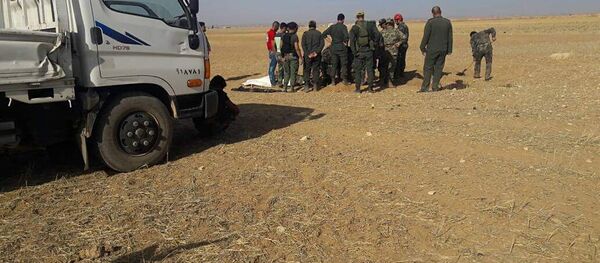 5 October 2018, 10:40 GMT
The agreement reached by the Russian and Turkish presidents in Sochi in September envisages the establishment of a demilitarized zone in Idlib by October 15. The decision to set up the constitutional committee was made at the Syrian National Dialogue Congress, held in Sochi in January.
According to UN Special Envoy for Syria Staffan de Mistura, the committee, the goal of which will be to facilitate the process of ending the conflict, will comprise representatives of the Syrian government and opposition delegation, as well as a group made up of Syrian experts, members of civil society, tribal leaders, women, and independents.
READ MORE: Aim of Planned Istanbul Quartet Summit is to Find Solution for Idlib — Expert