The seismic focus was located in the southern part of the island. The epicenter of the quake was registered at the depth of 30 kilometers (18.6 miles). The tremors were measured at five on the Japanese seven-point seismic intensity scale.
There was no threat of a tsunami, the agency noted.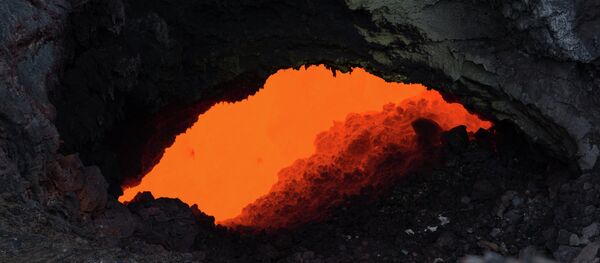 15 August 2018, 03:23 GMT
It added that there was no information about casualties or damage caused by the earthquake.
READ MORE: Over 30 People Feared Buried in Landslides in Quake-Hit Japan
This June Japan saw a major earthquake that resulted in three people being killed and more than 200 injured.
Japan is a seismically active region. In March 2011, a 9.0-magnitude offshore earthquake triggered a 46-foot tsunami that hit Japan's Fukushima nuclear power plant, leading to the leakage of radioactive materials and the shutdown of the plant. The accident is considered to be the world's worst nuclear disaster since Chernobyl.