"The idea is good… I have been promoting this idea for about 15 years. I do not seek to achieve any political goals. I proceed solely from the considerations that a wider use of ruble and the use of Russian platforms will make more business use Russian banks, increase competitive conditions, contribute to a more stable development of our currency. The demand for rubles will be higher," Kostin told reporters.
READ MORE: Russia's Switch to Deals in National Currencies to Take at Least 5 Years — VTB
Russian Finance Minister Anton Siluanov said on Thursday that the plan on de-dollarization of the Russian economy had already been prepared and submitted to the government. Russian presidential aide Andrey Belousov told reporters on Wednesday on the sidelines of the Russian Energy Week that the plan to de-dollarize Russia's economy is being discussed and the work is being conducted on President Vladimir Putin's order.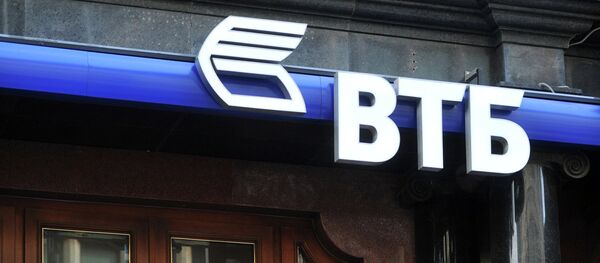 On September 14, Kostin unveiled his four-part plan to abandon the US dollar in Russia's transactions with foreign states. The first part is an accelerated transition to export-import transactions with foreign countries in other currencies such as euro, yuan or ruble. The second part implies the transfer of legal addresses of Russia's largest holdings to Russian jurisdiction, and the third foresees the creation of a Russian depository to place Eurobonds. Finally, the fourth part is to start licensing all participants of the stock market in a way that would allow them to work under the same rules.
Kostin told Sputnik earlier this week that his proposals on the use of the dollar amid the deteriorating situation caused by the US sanctions do not provide for complete de-dollarization, but rather a gradual switch to trade in national currencies, for example within the Eurasian Economic Union (EAEU) or in certain areas, such as armaments.