"I fully expect that they will want to come. I want them to be there so they can see how well we work together," Foggo, commander of US naval forces in Europe and Africa and of NATO's Allied Joint Force Command Naples told reporters at a Department of Defense briefing.
READ MORE: Greece to Host NATO Aviation Training Center in Peloponnese — Defense Minister
Trident Juncture 18, starting later this month, is NATO's largest exercise in many years and will involve 40,000 participants, 130 aircraft and 70 vessels from more than 30 nations, Foggo acknowledged. The exercise will also involve an amphibious landing on the coast of Norway near Stavanger, he said.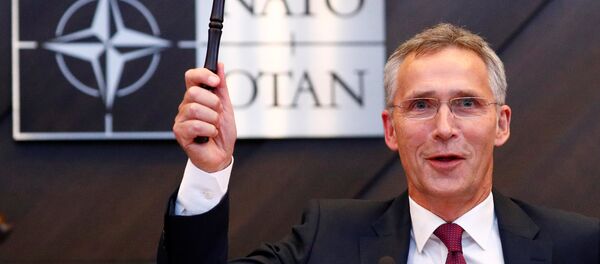 4 October 2018, 11:55 GMT
Without explicitly naming Russia, he said the exercise was intended to send a deterrent message to one nation in particular. "You can draw your own conclusion … There's an adversary that comes across NATO's border [in the exercise]. There's a strong deterrent message that will be sent," he said.
Trident Juncture's major Live Exercise (LIVEX) will be executed primarily on Norway's territory, with some limited activity in Finland and Sweden and the adjacent waters, including the Baltic Sea and the Atlantic Ocean, Foggo confirmed.
"We need to be really strong. Exercises like Trident Juncture … They're going to see we're very good at what we do that will have a deterrent effect," he said.
NATO Secretary General Jens Stoltenberg said on September 21 the Alliance had invited Russia and all other member states in the Organisation for Security and Cooperation in Europe (OSCE) to attend the exercise. Stoletnberg also discussed it with Russian Foreign Minister Sergey Lavrov on the sidelines of the UN General Assembly.