The Russian Embassy has urged British authorities to immediately provide information on Moscow's alleged attempts to conduct cyberattacks against London, sending a note to the UK's Foreign and Commonwealth Office requesting the relevant information.
Earlier, commenting on London's claims accusing Moscow of plotting cyberattacks seeking to "undermine [the UK's] national security," the Embassy said that these statements were  "gross misinformation."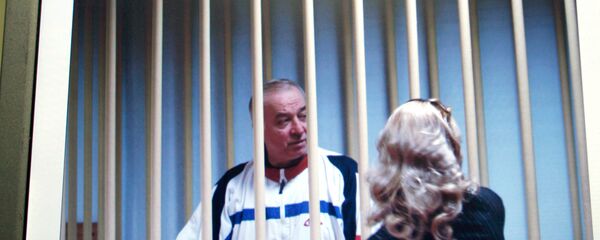 5 October 2018, 15:26 GMT
On Thursday, the UK Foreign Office stated that London had assessed "with high confidence" that the Russian military intelligence service was "almost certainly" responsible for a series of cyberattacks on political institutions, media outlets and infrastructure across the globe, including Britain.
In a statement to Sputnik, a representative of Russia's diplomatic mission in the UK confirmed that "today, the Embassy sent a note to the British Foreign Office demanding the immediate sharing of the information on the basis of which such conclusions were made. The note recalled, in particular, that Russia repeatedly offered to the British side the organization of expert consultations with a view to alleviating concerns in the cyber sphere, if these really exist."
In recent years, Russian authorities have been repeatedly accused of carrying out cyberattacks against other countries, including the United States, France, the United Kingdom and other countries, and attempting, in particular, to influence the results of these countries' elections.
Moscow has repeatedly denied claims of having links to cyberactors and attempting to meddle in other states' domestic affairs, noting that such claims were unfounded.