"On October 6, the emergencies control center of the Russian Emergencies Ministry's department in the Sakhalin Region received information that the Ebeko volcano was seen throwing ash to a height of up to 4.5 kilometers. The plume of ash has moved to the south of the volcano," the statement read.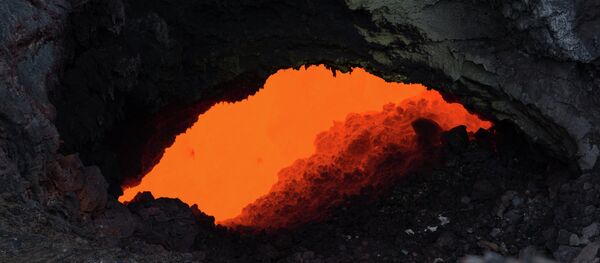 15 August 2018, 03:23 GMT
The town of Severo-Kurilsk, located 7 kilometers from the volcano, had not experienced ash fall, the statement added.
The situation is not threatening the lives of local residents, according to the statement.
READ MORE: Volcano Mount Soputan Erupts in Indonesia
Ebeko woke up in 2016 and has repeatedly thrown ash since then.
The Kuril islands in Russia's breathtakingly beautiful Sakhalin region, are a volcanic archipelago that occupies a vast land of roughly 1,300 kilometers northeast of Japan's Hokkaido to Russia's Kamchatka, drawing a line between the Sea of Okhotsk and the north Pacific Ocean.