"The measures that have already been taken for the establishment of the de-escalation zone and the demilitarized zone in Idlib, have been a great success in terms of prevention of lots of human casualties — both on the part of civilians and Syrian servicemen. And even members of the armed opposition," Bogdanov said on the sidelines of the Dialogue of Civilizations forum, which is held on the Greek island of Rhodes.
READ MORE: France Urges All Sides to Commit to Turkey-Russia Deal on Syria's Idlib — Paris
The deputy minister added that the Russian side wanted to launch the peace process in Idlib as soon as possible, however, it also had to be done very carefully.
"Of course we would like to implement everything I have just mentioned faster but, on the other side, very carefully and prudently, maintaining the understanding with our Turkish partners within the Astana process. And most importantly, avoiding casualties among civilians," Bogdanov added.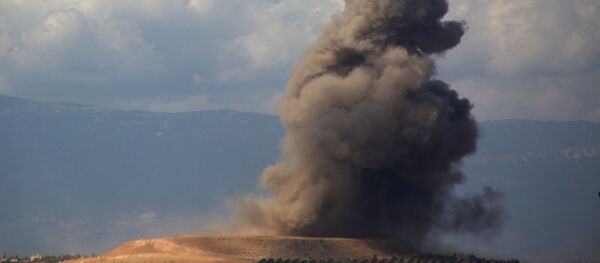 4 October 2018, 12:47 GMT
On September 17, Russian President Vladimir Putin and his Turkish counterpart Recep Tayyip Erdogan agreed to set up a demilitarized zone in the Syrian Idlib along the contact line of the armed opposition and the government forces by October 15. According to the agreement, heavy weapons must be withdrawn from the area by October 10.
The de-escalation zone, in turn, was established in 2017 following an agreement between Russia, Turkey and Iran, that are currently acting as the ceasefire guarantors.