Sheldon is a kick in the arse off a horse and marched with purpose while Hamish was there with proud owner and SNP MP Brendan O'Hara and displayed impeccable manners and temperament.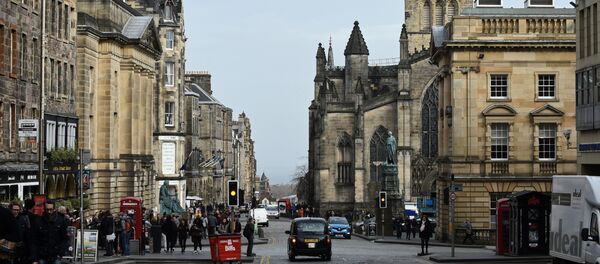 6 October 2018, 12:09 GMT
It was a pleasure to walk alongside them from Johnstone Terrace near to Edinburgh Castle to Holyrood Park down the Royal Mile. A relatively short 15 minute walk that took in excess of 90minutes to complete such was the incredible size of the crowd. I was there with my immediate family, my two girls Gail and Gabrielle, but the truth is we were all part of the one big family, The Indy Family.
To put the turnout into perspective imagine over one million people marching in London and you get the picture. Police estimates of the crowd ranged from 100,000 to 120,000 and the banners and placards were from every part of our broad movement.
The English Scots For YES group was there, alongside the Pensioners For YES, the YES Bikers, the Catalonia flags, EU flags, Red flags and a sea of saltires that depicted national identity and pride but without chauvinism or arrogance.
There was even a new Rangers Supporters For Independence banner which was made welcome. Young and old, men and women, black and white all marched with hope in their hearts and a vision for a new, better, fairer and nuclear free Scotland in their heads.
© Photo : Tommy Sheridan
March for Scottish independence in Edinburgh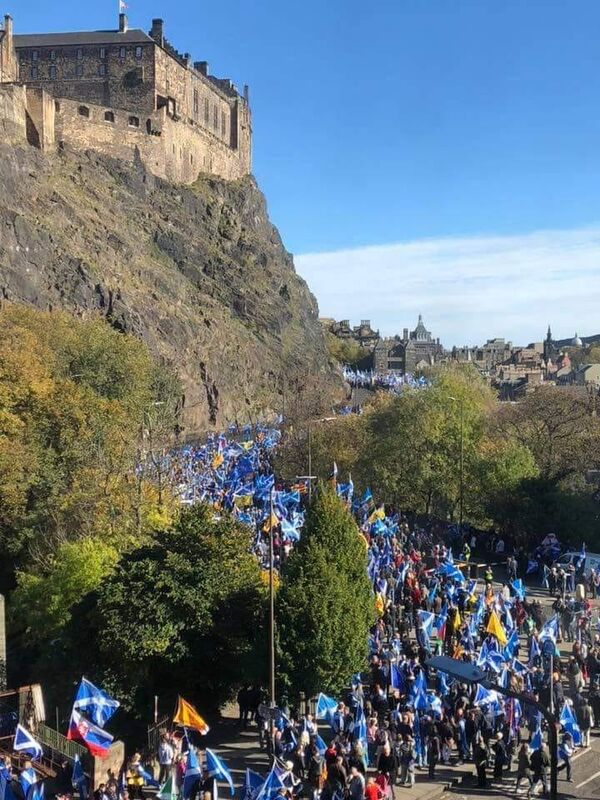 March for Scottish independence in Edinburgh
The event was organised by the All Under One Banner (AUOB) grassroots Indy Group and was the culmination of a series of marches organised in response to the challenge from First Minister Nicola Sturgeon at the start of the year to the YES Movement to show there was a genuine desire for another independence referendum.
Over 60,000 marched in Glasgow on 5th of May, over 10,000 in Dumfries on 2nd of June, in excess of 20,000 in Bannockburn on 23rd June, 14,000 in Inverness on 28th July, over 16,000 in Dundee on 18th August and an incredible 100,000 plus today in Edinburgh.
Unionists in Scotland constantly say there is no appetite for a 2nd independence referendum. They are not only wrong they are also scared. Hundreds of thousands are starving for IndyRef2 and the reality is YES will win this time.
The lies and distortions of the Unionist opposition were articulated via the Project Fear campaign in 2014 but those lies about secure shipyard jobs, threats to pension payments and continued membership of the European Union now stand exposed as the desperate death throes of a British Establishment which knows its time is up, its number is called.
Those lies were big and powerful but they were a final throw of the dice. They won't work again.
Scotland knows now more than ever that it is not only capable of standing on its own two feet but its future progress depends on it.
I was privileged to be invited to address the rally in Edinburgh today and be interviewed by Radio Sputnik.
I followed SNP MP Philippa Whitford and SNP Deputy Leader and MSP Keith Brown.
I pointed out that the SNP is not the Indy Movement as the Indy Movement is bigger and more important than any one party or individual but the SNP is the political leadership of the Indy Movement.
In successive General Elections in 2015 and 2017 I and my socialist party Solidarity advocated voting for the SNP as an Indy supporting and politically progressive party. Some on the left criticised my call for other Indy and Left parties to stand down and unite behind the SNP. They are entitled to their opinions but I stand by that strategy for maximising YES support in Westminster.
READ MORE: Conservative Lawmaker Calls for PM May's Resignation in Letter — Reports
As a socialist I was comfortable advocating support for the SNP because their manifesto was not just about independence it also contained commitments to oppose austerity, protect the NHS from any privatisation, investment in public services, welcoming asylum seekers and unilateral nuclear disarmament. That is a positive and progressive left of centre political programme and that is why it is plain stupid for Labour in London to deny the SNP is a progressive force and potential ally.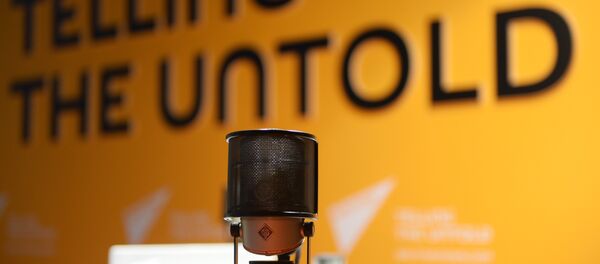 However, I also made a public appeal to the SNP leadership from the platform today. They meet in Glasgow today (Sunday) for their annual conference and Nicola Sturgeon is due to speak on Wednesday to outline the next step in the independence campaign.
There is no doubt Nicola and her government are doing a reasonable job of managing Scotland within the fiscal straitjacket of the unionist devolved power deal. They have protected Scots from the cruel bedroom tax, increased carers allowance, broke the public sector pay cap, refused to allow any privatisation of the National Health Service and sacked Atos from PIP assessments for the disabled.
All welcome and progressive policies but according to the Joseph Rowntree Foundation (JRF) 19% of the population are still living in poverty and 24% of our children are raised in poor households, half of them in working households. That's almost 1 in 4 of Scotland's children denied the life chances and opportunities the rest of us take for granted.
In a country blessed with the biggest oil reserves in Europe, an abundance of arable land and fish filled seas and a food and drinks industry which is a world leader we have 1 in 5 adults and 1 in 4 children living in poverty, cursed by low pay, inadequate benefits and unacceptable housing conditions. That is criminal.
The SNP sought a mandate for IndyRef2 in 2016. They won it. They asked the Scottish Parliament to endorse that mandate last March. They did. Deputy Leader Keith Brown described that mandate as "cast iron" last week in response to the ridiculous comments of unionist leaders Ricard Leonard and Ruth Davidson who sought to tear up the hitherto accepted Claim of Right and remove the independence option from the Scottish people no matter how they vote in future. He is right. There is a cast iron mandate in existence. It was hard fought for over the last 4 years and it expires at the end of March next year.
© Photo : Tommy Sheridan
March for Scottish independence in Edinburgh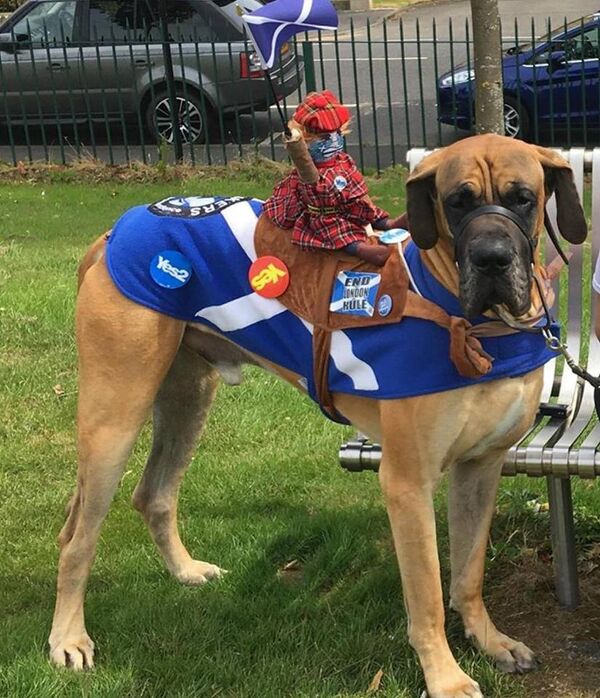 March for Scottish independence in Edinburgh
The whole Brexit fiasco represents a real and concrete change of circumstances that justifies a new referendum and although the exit details are not known the fact is 62% of Scots voted to remain in the EU and now face being dragged out against their will.
The mandate has to be used. So many things depend on it. The credibility of the Parliament for one. If the will of the Parliament is ignored what does that do to its credibility?
The credibility of the SNP? If they refuse to use a mandate they fought hard to secure many will be reluctant to trust them with a new mandate.
Political parties live or die based on their integrity and commitment to honour their promises.
I implore the SNP leadership to stick to their principles and use the mandate they fought hard to achieve. They have to give the people of Scotland the choice to determine their own future post the Brexit result two years ago. The IndyRef2 mandate has to be triggered next March before it expires.
The grassroots Indy Movement was asked to show there was a desire for a new referendum. In the course of 6 marches all across Scotland in a 6 month period over 220,000 people have taken to the streets to express their desire for a second referendum.
They all understand nothing will change the day after independence other than us securing the powers to change everything. The Joseph Rowntree Foundation which reported on the current scandalous poverty figures predicts those figures will rise to 38% of Scottish children by 2030 despite SNP Government attempts to mitigate benefits and welfare cuts.   
READ MORE: Opportunity Knocks. Brexit Means Exit From the Abusive British Union
IndyRef2 is not only desired it is desperately required to allow us access to the tools to eradicate child poverty and begin the construction of a new, fairer and nuclear weapon free Scotland.
The final word belongs to AUOB organiser Neil McKay:
"We have full confidence in Nicola Sturgeon and the SNP that the democratic mandate for Indyref2 is in hand and does not need further ratified, and that as such the mandate will be used and used before it's too late "
The views and opinions expressed in this article are solely those of the contributor and do not necessarily reflect Sputnik's position.