Sputnik: Why has India pursued this purchase despite the US objections and the threat of sanctions?
Rajen Harshe: There's a legacy of the relationship between Russia and India. It used to be the Soviet Union, now it's Russia, so the relationship between India and Russia has been structured for decades, as far as defense related equipment, defense relationships are concerned.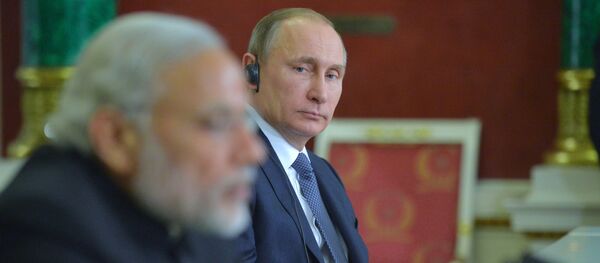 6 October 2018, 12:23 GMT
Russia still supplies 60% of the equipment that India buys, so it's a very important defense-related partner as far as India is concerned. During the past two decades, the United States has begun to (enhance) its (defense sales) to India and it has jumped up to 15% by now, but still Russia is very important and this particular S400 is important in terms of the capacity to locate (targets) and its wide range.
Also India from a security point of view, there's so many establishments it has to protect infrastructure, it has to protect petroleum refineries in Gujarat; unless this is purchased from Russia, it will be futile.
READ MORE: PhD Explains How S-400 Deal Will Affect Balance of Power Between India, Pakistan
India has to take the next step forward and do it, and India needs to strike some balance between Russia and America. Russia has been an old friend, America also has been a friend, but India will decide its policy according to its national interests, with reference to its national interests, the United States matters, but India's national interests are primary and so they have continued to carry on with this and ultimately signed the deal.
Sputnik: India has certainly been very successfully managing to balance its relations between Russia and its relations with the United States, still what kind of a response could it expect from Washington over this purchase of the S-400 air defense systems? Is it likely that India will manage to convince the United States to refrain from sanctions?
Rajen Harshe: Yes, there are two aspects to this, the US Countering America's Adversaries Through Sanctions Act (CAATSA) applies, but the Indian position generally on CAATSA is that it is an American law; Congress-made law is not the law of the United Nations, so India is free to sign anything with any other country, particularly an old friend like Russia.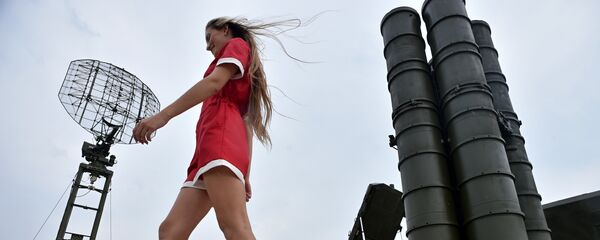 5 October 2018, 15:08 GMT
The second part of it is that Nirmala Sitharaman, our Defense Minister, has already met the US Defense Secretary as well as the Secretary of State and both understand the Indian position and policy and they want to persuade both that the legacy has to be taken into account.
We can't dismantle structures created and built over the years, and this is a question of the national security of India. So certain countries which have a special association, whether its Indonesia or Vietnam and India, of course, America can't go as harsh on them, because India has to deal with the United States.
There are strong relationships and ties between India and the United States today, especially, in the light of the rise of China as an unprecedented power in Asia and the world.
So it's not easy that America is pressuring so easily; perhaps, I would perceive some kind of waiver is signed by President Trump and his side and is maybe on the way.
The views and opinions expressed in this article are solely those of the speaker and do not necessarily reflect those of Sputnik.