Jack Letts, a suspected Daesh* fighter with dual British-Canadian citizenship, is likely to be extradited to Ottawa rather than to London, The Guardian reported on Saturday, citing unnamed Canadian and Kurdish sources.
Letts, dubbed "Jihadi Jack" by the British media, is among alleged extremists held in Kurdish custody in northern Syria. Canadian government is said to have agreed to extradite an estimated 11 citizens, including Letts.
READ MORE: Greek Authorities Clamping Down on Daesh Recruiters in Migrant Camp
Unlike the UK, which maintains that it cannot provide consular assistance to British citizens overseas if there are no local UK consular services available, Canada says that citizens with purported terrorist links detained in Syria and Iraq have the right to return home to face questioning or stand trial.
However, the daily claims, Ottawa has recently backed out of the deal "without giving reasons." One explanation is that the government fears an influx of suspected Daesh fighters to the country before the 2019 elections, said Canadian terrorism expert Amarnath Amarasingam.
Long Way Home
The 23-year-old Jack Letts, from Oxford, travelled to Syria in 2014 and was detained by a Kurdish militant group in May 2017, after he fled the Daesh stronghold of Raqqa. There is still uncertainty hanging over his activities in Syria: while Kurdish officials have accused him of being a member of Daesh, Letts has denied having any links with the infamous terrorist group. Letts contacted Canadian diplomats from prison earlier this year and begged for their help to escape alleged ill-treatment by the SDF.
As Letts' repatriation to Canada has been put on ice, there's still an opportunity he can return to the UK and face charges there if he is allowed to retain his British citizenship.
According to a Canadian government report dated late 2017, there were "just over 190 extremists" with links to Canada engaged in terrorist activity overseas, mostly in Syria and Iraq.
READ MORE: US Troops to Remain in Syria After Daesh Defeated to Train Locals — Mattis
Last month, Abdel Karim Omar, a senior official with the Kurdish administration in northern Syria, confirmed that Kurdish militia has captured around 520 Daesh mercenaries, as well as 550 women and nearly 1,200 children from 44 countries, when ousting terrorists from swathes of Syria's north.
He said they were a heavy burden for the administration and pushed for more assistance with their repatriation from foreign governments, some of which have barely shown any willingness to bring their restless citizens back.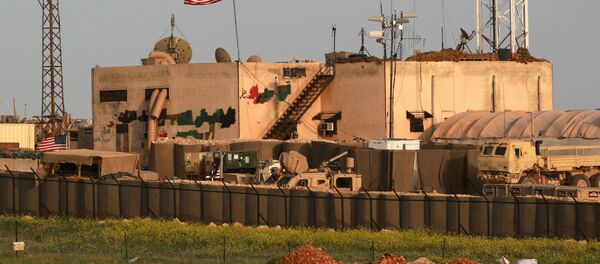 4 October 2018, 12:39 GMT
There have been some rare cases recently, though: it emerged that in September, Syria's Kurds handed over a Sudanese woman arrested on suspicion of Daesh membership as well as her baby to a Sudanese diplomat after her country requested the transfer.
In August, Washington said the SDF had handed over two American citizens, who had allegedly supported Daesh, to US authorities.
This year, London has also tried to return two "celebrity" detainees, Alexanda Amon Kotey and Al Shafee Al Sheikh, who are suspected members of the notorious Daesh cell dubbed "The Beatles." They were arrested in Syria in January and have been detained there ever since, while the British government revoked their citizenship. However, in July, the Home Office postponed their extradition amid reports that they would possibly face the death penalty in the United States.
*Daesh (aka ISIL/ISIS/IS/Islamic State) is a terrorist group outlawed in Russia