Undefeated Russian UFC champion Khabib Nurmagomedov beat his rival, Irish legend Conor McGregor, in the 4th round with a chokehold.
The Ultimate Fighting Championship ceremonial weigh-ins between the two fighters took place in Las Vegas late Saturday evening, local time.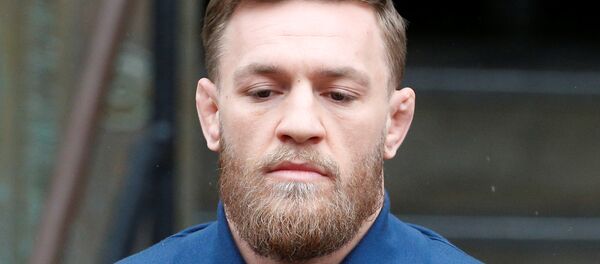 The world-famous fighters exchanged taunts for almost a year, mostly on social media, with McGregor trying to pick on his opponent in the upcoming fight.
WATCH: Conor McGregor and Khabib Nurmagomedov Fans Clash in Las Vegas
The bad blood between the rivals reached a boiling point in Brooklyn, New York in April when the Irish fighter hurled a metal loading dolly at the bus in which Nurmagomedov was a passenger, smashing the window. The attack was preceded by a heated exchange between the Russian UFC fighter and McGregor's friend, Russian-Irish mixed martial artist Artem Lobov.