"So the first thing to do is to hack their [computer] database," he pointed out. 
Khader also stressed that he fully trusts the conclusions of the American special services who claimed that Fancy Bears are allegedly sponsored by the Russian government – something that he said should not be tolerated by Denmark.
At the same time, he warned that the government should tread carefully on the issue, saying that "hacking everyone who is trying to compromise us is unsafe." According to Khader, Denmark has all necessary means for responding to hacking attacks and that only a political decision is needed.
READ MORE: Russia to Summon Dutch Ambassador Amid Hacking Accusations — Source
Danish MPs remained at odds over Khader's proposal, with Danish People's Party member Soren Espersen urging Khader to mind his own business and Social Democratic Party representative Henrik Dam Kristensen calling for meticulously weighing all pros and cons, as Denmark may "only lose from offensive campaigns in cyberspace."
Khader's interview came a few days after the British Foreign Office stated that London had assessed "with high confidence" that the Russian military intelligence service was "almost certainly" responsible for a series of cyberattacks on political institutions, media outlets and infrastructure across the globe, including Britain.
The Russian Embassy in the UK, in turn, urged British authorities to immediately provide information on Moscow's alleged attempts to conduct cyberattacks against London.
READ MORE: US Intel Report 'Destroys Credibility' of Russia Hacking Charges — Rohrabacher
In the US, the Justice Department announced charges against seven alleged Russian military intelligence officers accused of hacking doping agencies and other international organizations.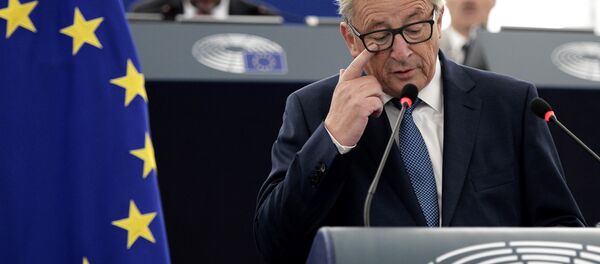 6 October 2018, 12:09 GMT
In a separate development, the Dutch Foreign Ministry said in a statement that the country's intelligence had thwarted a hacking attack on the Organization for the Prohibition of Chemical Weapons (OPCW), which was reportedly carried out by four Russian citizens.
A Russian Foreign Ministry source, for its part, told Sputnik that there were no and there can't be any attacks on the OPCW on behalf of Russia, because Moscow already has access to the organization's files.
The source slammed the Dutch accusations as "an example of some Western states' policies reaching the point of bigotry," noting that Western "spy mania is gaining momentum."