Viktoria Marinova, a 30-year old journalist who reported on the alleged misuse of EU funds, was found brutally murdered in the northern Bulgarian town of Ruse, local TV station Nova reported on Sunday.
Her body was found on Saturday in a park near the River Danube, according to Ruse regional prosecutor Georgy Georgiev. Marinova was allegedly raped, hit repeatedly in the head, and strangled to death.
READ MORE: Tourist Bus Overturns in Bulgaria: at Least 15 People Dead — Reports
The victim's personal belongings, including her mobile phone, car keys, glasses, and some of her clothes were missing. A police investigation is now underway, with prosecutors probing all leads — both personal and professional.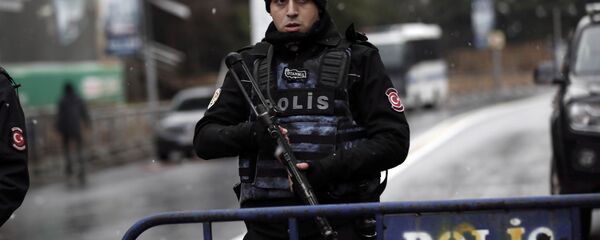 6 October 2018, 21:01 GMT
However, Interior Minister Mladen Marinov told reporters, as cited by Reuters, that there was no reason to suggest that the murder was connected with Marinova's work at the Ruse-based private television station TVN. "It is about rape and murder," he believes.
Marinova was a TVN board member; she had recently started hosting Detector, a current affairs talk show. The first episode of the show aired on September 30; it featured an investigation into alleged fraud in local EU-funded infrastructure projects linked to authorities and big businessmen.