The Sunday Times newspaper reported on October 7, citing senior security sources in the UK government, that the country's authorities had been ordered to boost cyberattack capabilities to be able to "turn out the lights" in the Kremlin. The newspaper reported that London wanted to have means of hitting back at Moscow in case it tried to seize small Baltic Sea islands or invade Libya to take over its oil reserves and trigger a new migrant crisis in Europe.
"Today we have received a reply from the Foreign and Commonwealth Office [FCO] which implies that, as before, the British side is not going to provide us with any details that may serve as the basis of the accusations … At the same time the FCO states that media publications should be considered a display of freedom of public debate into which the UK Government does not interfere. As for the alleged plans of carrying out cyberattacks against Russia, the FCO has confirmed that the UK does possess offensive cyber capabilities, but stated that it would be used solely in accordance with international law," the embassy's spokesperson said in a statement.
READ MORE: NATO Could Trigger Article 5 in Event of Alleged Russian Cyberattack — Reports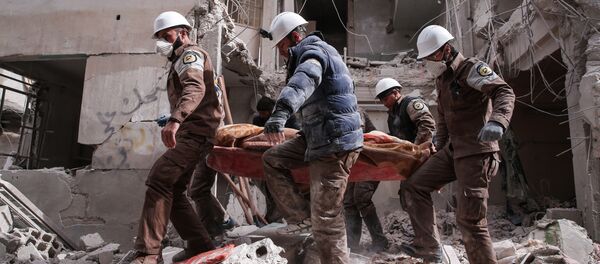 26 September 2018, 07:37 GMT
Although the UK Foreign Office has decided to dissociate itself from "irresponsible" media reports, such coverage may seriously harm London's reputation in the world, according to the embassy.
"This reply by the FCO begs the question on how to treat leaks in the British media containing references to anonymous officials. In case their statements are distorted, let alone fabricated, the government must find a way to react by signaling to the British public and foreign states that it is a matter of fake news. Otherwise, the media can seriously harm the UK reputation in the eyes of many countries, something that can be already witnessed. Contrary to the FCO's statements, this is not the case of free public debate, but an abuse of the freedom of press to the detriment of the reader," the spokesperson stressed.
READ MORE: UK Foreign Office: Russia's Vostok Drills Show Moscow's Aggressive Nature
The United Kingdom has repeatedly accused Russia of cybercrimes, including a recent alleged attempt by its spies to hack the international chemical weapons watchdog in the Hague. Russia has responded by accusing the West of rampant spy mania.