Gen. Milley said that the despite the Trump administration's promise to provide more funding, the shortfall of new recruits is "certainly a warning light out there." The Army failed to meet its goal for new servicemembers in 2018 by about 6,500 — the first time the military branch has missed its mark since 2005.
The Army did manage to enlist some 70,000 new active duty soldiers with the help of an additional $200 million in bonuses and laxer rules on bad conduct and health concerns, according to AP.
The Army National Guard and Army Reserves also failed to meet their desired quotas.
"We are making some adjustments going forward in our recruiting strategy, our marketing strategy. We're also increasing recruiters," Gen. Milley told reporters at the Association of the US Army's annual conference in Washington, DC.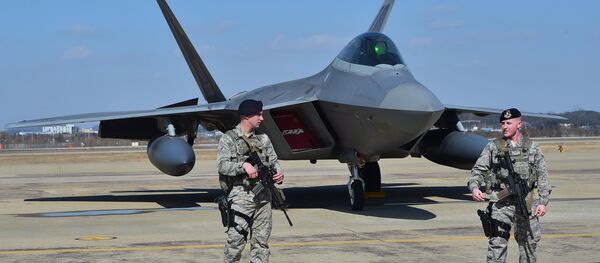 20 August 2018, 19:17 GMT
Army Secretary Mark Esper said they're putting recruiters in 20 more cities and renovating enlistment stations to help bring in more people. The Army currently has about 9,600 recruiters but hopes to have 10,250 by next summer. The Pentagon hopes to have 500,000 more troops in the service by 2024.
Less than a third of American young men meet the Army's physical requirements, and just one eighth have an interest in joining the military, according to the Pentagon, leaving the branch with a small pool of potential recruits.
Because of recent improvements to the economy, the military finds itself in a "highly competitive environment" in regards to new enlistees, Gen. Milley said.
He brushed off any potential for the military bearing any responsibility for the poor numbers in 2018, saying "we could have easily met the numbers" but "we do not sacrifice quality for quantity."