A poll conducted by American Barometer, a joint venture undertaken by The Hill and Harris X polling company, found that 45 percent of voters felt the news was unfavorable to Kavanaugh, a conservative judge nominated to the nation's top court by US President Donald Trump.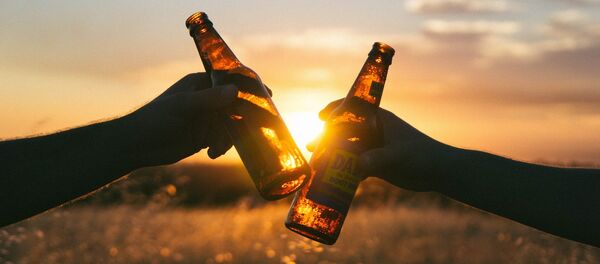 8 October 2018, 18:53 GMT
The poll also found that 20 percent of respondents though the media's coverage was biased toward Kavanaugh, while 35 percent thought it was neutrally covered, The Hill reported.
Kavanaugh was a politically polarizing figure even before accusations of sexual misconduct hit the national spotlight, but the ensuing national debate about sexual assault, those who survive it and those who are accused of it and the suitability of an accused person for the nation's top legal review body filled the US media for weeks in late September and early October. Kavanaugh and one of his accusers, Dr. Christine Blasey Ford, testified before the US Senate Judiciary Committee on September 27, which Forbes reported 19.5 million Americans tuned in to watch, increasing Fox News' and MSNBC's daytime viewership by 30 percent that day.
Kavanaugh was confirmed October 6, following a week-long investigation by the FBI into accusations by Ford, who alleged that Kavanaugh attempted to rape her at a party in 1982, and several other accusers.
"I think that it tells you this is an incredibly divisive topic," Democratic pollster Molly Murphy, a partner at ALG Research, told The Hill. "People don't trust the media very much. I think that they tend to think that there is bias."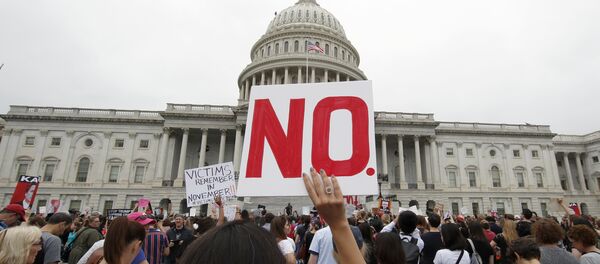 6 October 2018, 20:16 GMT
The poll was conducted on October 6 and 7 among 1,000 registered voters and has a margin of error of 3.1 percentage points.
The poll echoes a scolding of the media given by Senate Judiciary Committee Chairman Chuck Grassley (R-IA) on October 4, when he accused the press of being biased against not only Kavanaugh but his Republican defenders as well.
Grassley related an incident to the press in which he claimed that a reporter refused to interview pro-Kavanaugh activists outside his office.
"One time, the people that were for Kavanaugh wanted to be interviewed," Grassley said, according to the Washington Examiner. "And they said, 'We're only interested in interviewing people against Kavanaugh.'"
"That's a bias that none of you should be proud of," he added.