Rising crude oil prices have posed a huge challenge before India's policymakers as the International Monetary Fund (IMF), in its latest projection, cut the country's growth rate to 7.4% for 2019 — marginally lower than what was predicted earlier this year. The IMF says that India's economy indicated a rebound from transitory shocks, but the ongoing trade protectionism and rising crude oil prices are putting pressure on it.
READ MORE: PM Modi Faces Flak as Fuel Prices Skyrocket in India
"India's growth is expected to increase to 7.3 percent in 2018 and 7.4 percent in 2019 (slightly lower than in the April 2018 World Economic Outlook for 2019, given the recent increase in oil prices and the tightening of global financial conditions), up from 6.7 percent in 2017," the IMF points out in its world economic outlook released on Tuesday morning.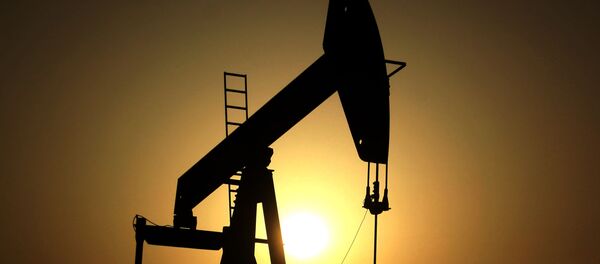 10 September 2018, 15:49 GMT
India, the world's third-largest oil consumer, imports over 80% of its annual oil need. On Tuesday, Brent crude was up 0.3 percent, at $84.17 a barrel in comparison to Monday's $82.66 per barrel. Brent rose to a four-year high of $86.74 last week. Rising oil prices combined with a weakening currency poses a grave threat to India's current account deficit, which is poised to cross over 3% of annual national income in 2019. Economists say that every extra rupee on the exchange rate translates into an additional import burden of nearly $1.6 billion on the current account, while an increase in every extra dollar per barrel is an additional outgo of over $1 billion.
Indian Petroleum Minister Dharmendra Pradhan on Monday said that he had spoken to Saudi Oil Minister Khalid A. Al-Falih and "reminded him of the June commitment of OPEC to increase production by 1 million barrels per day" to help cool prices. "Maybe OPEC is not following the June decision," Pradhan said.
The issue of rising crude prices was also discussed between Indian Prime Minister Narendra Modi and the visiting Russian President Vladimir Putin during the bilateral annual summit last week. 
READ MORE: India-China Join Hands to Counter OPEC's Dominance in Asian Oil Market
"Russian President Putin assured Modi that if needed, Russia will increase the oil production to check the soaring oil prices," a highly placed Indian government official said.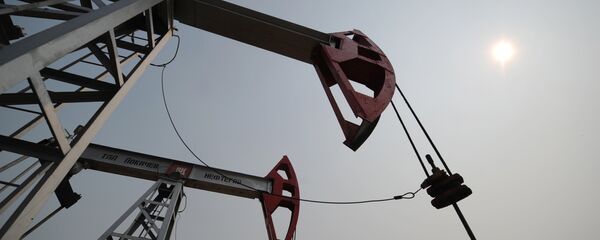 Nevertheless, the IMF has pointed out that acceleration in growth reflects a rebound from transitory shocks, with strengthening investment and robust private consumption. Indian Prime Minister Narendra Modi had banned high-value currency notes, in a sudden televised address on November 8, 2016, in an attempt to end the black money menace in the country. On the other hand, a Goods and Services Tax, imposed by the government in 2017, also resulted in a heavy burden on business segments in transition, which mandates monthly tax filing by traders.
India's medium-term growth prospects remain strong at 7.75%, benefiting from ongoing structural reforms, but have been marked down by just under 0.5% relative to the April 2018 WEO, the IMF added.