On Monday, The Sun tabloid newspaper said that the UK intelligence had warned UK Prime Minister Theresa May of Moscow's alleged plans to send weapons and troops to Libya to turn it into a "new Syria." The news outlet claimed that Russia wanted to take control of migration routes leading to Europe and, by doing this, to increase influence on the West.
"Facts published in the British newspaper 'The Sun' have nothing to do with reality. As of today, the Russian leadership has set a clear state policy regarding Libya. It comprises specific tasks aimed at restoring economic ties between Russia and Libya. In order to implement it, the country's leadership decided to engage with all parties to the Libyan conflict as well as with the key international actors interested in resolving the conflict such as Italy, France, and some regional states," Dengov stressed.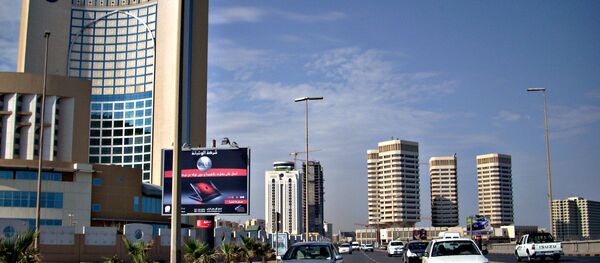 9 October 2018, 18:45 GMT
He added that such policy had yielded concrete results, which was reflected by a series of visits of representatives of Tripoli, Tobruk and other Libyan regions' representatives to Russia.