Chinese state television has confirmed that the H-20 bomber will soar into friendly skies in the near future, Asia Times reports. The date of the flight has not been specified. However, the milestone of the first flight signals that Aviation Industry Corp of China has concluded tests of the aircraft's avionics, hydraulics and electronics, China's Global Times reported.
The H-20's design is mirrored off of the US Northrop Grumman B-2 Spirit stealth bomber.
China has yet to produce an operational, large-tonnage strategic bomber capable of striking targets from a long distance. The Chinese air force's current strategic aerial deterrent, the H-6K bomber, is a modernized and revamped H-6 series aircraft based on the Soviet-era Tu-16 Badger.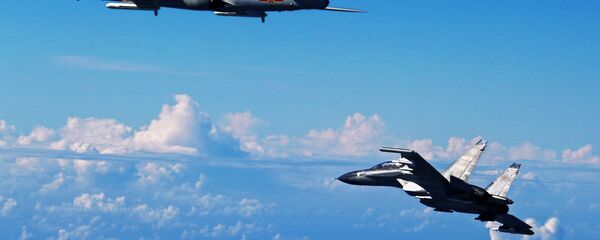 The H-20's specifications include a range of 8,000 kilometers without a refueling session and a weapons bay that can carry more than 10 tons of munitions, including thermonuclear weapons.
Down the line, the H-20 should expand its operational range to 12,000 kilometers and hoist 20 tons of payload, aviation analyst Fu Qianshao said in comments to the Global Times in April.
Last November, Asia Times reported that Beijing would like for the H-20 to be able to fly up and down the US' West Coast and be able to deliver conventional or nuclear strikes on US targets.