According to the Press TV, the ambassador was summoned in connection with the decision of a German court to approve the extradition of an Iranian diplomat to Belgium.
On October 1, media reported that a German court had authorized the extradition of an Iranian diplomat to Belgium over his suspected involvement in preparing a terrorist attack against a Paris-based Iranian opposition group. The decision to extradite the diplomat was made on September 27.
READ MORE: Iran Dismisses French Restriction on Its Diplomats to Travel to Iran
On October 2, the French interior, economy and foreign ministries said in a joint statement that France had frozen the assets of two Iranian citizens as well as those belonging to Iran's Intelligence Ministry over a foiled terrorist attack in Villepinte, a city located just outside Paris.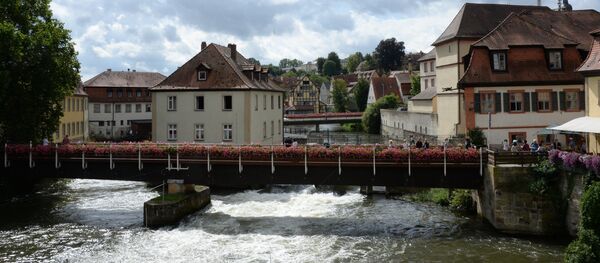 1 October 2018, 07:53 GMT
The diplomat was detained in the German city of Aschaffenburg in July under a European Arrest Warrant and was later charged with working as a foreign intelligence agent and being part of a conspiracy to commit murder.
The diplomat, who worked in the Iranian Embassy in Vienna prior to his arrest, is reportedly suspected of contacting a couple in Belgium and handing over to them an explosive device to carry out an attack during the meeting of the National Council of Resistance of Iran, believed to be related to the Iranian opposition. However, the couple was arrested before they could commit their attack.
The Iranian Foreign Ministry rejected the accusations and expressed a strong protest over the detention of its diplomat.