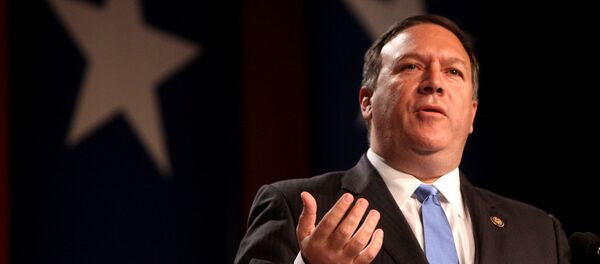 9 October 2018, 02:44 GMT
Citing unnamed sources, the newspaper alleges that the Saudis sought to lure the now missing Washington Post columnist back to the kingdom, although their further intentions remain unclear.
Turkish authorities believe Khashoggi, who was last seen entering the Saudi Consulate General in Turkey's largest city on October 2, but was never seen leaving the diplomatic facility, could have been arrested or even killed. Saudi Arabia has repeatedly denied Turkey's account of the situation, saying the journalist left the diplomatic mission shortly after he visited. Crown Prince of Saudi Arabia Mohammed bin Salman said that Turkish authorities could search the Consulate General building if necessary.
Two sources with knowledge of the investigation were cited by The Washington Post as claiming that the journalist was murdered by a 15-member squad, who had allegedly arrived from Riyadh on the day of his disappearance.
READ MORE: Kingdom Critic: Prominent Saudi Journalist Jamal Khashoggi Disappears in Turkey

4 October 2018, 11:23 GMT
The Saudi team had allegedly checked into two different hotels on October 2 and left the country after finishing their business later in the day.
Over the weekend, Turkish officials suggested that Khashoggi might have been killed inside the diplomatic premises, while Riyadh has flatly rejected the allegations, emphasizing that the journalist has neither been murdered nor abducted by Saudi authorities.
On Wednesday, Turkish newspaper Sabah published photos of the alleged squad at a passport check in the airport, while news channel 24 broadcasted a video featuring a black Mercedes-Benz Vito parked near the Consulate General.
Earlier this week, the Turkish Foreign Ministry stated that Riyadh had granted Turkish authorities official permission to search its diplomatic premises in Istanbul to investigate the disappearance of the journalist.
"Although in accordance with the Vienna Convention consular premises enjoy immunity, upon receiving the consent of the head of the diplomatic mission the authorities of a country, where this diplomatic mission is located, can carry out investigation there," Turkish Foreign Ministry spokesman Hami Aksoy's statement read.
READ MORE: Turkish Opposition Urges to Expel Saudi Diplomats Over Khashoggi Disappearance
Meanwhile, Turkish President Recep Tayyip Erdogan called on Saudi Arabia to provide evidence that Khashoggi had left the Consulate.
"We have to get an outcome from this investigation as soon as possible. The consulate officials cannot save themselves by simply saying 'he has left'," Erdogan told a news conference.
US President Donald Trump broke his silence this week by saying that he was "concerned" by Khashoggi's disappearance….
"I am concerned about it. I don't like hearing about it. And hopefully that will sort itself out. Right now nobody knows anything about it, but there are some pretty bad stories going around. I do not like it," Reuters cited POTUS as saying.
…while Vice President Mike Pence tweeted that he was "deeply troubled" to hear such reports:
Their comments were followed by a statement released by Secretary of State Mike Pompeo, who said that US officials had raised the issue with the Saudis via diplomatic channels.
"State Department senior officials have spoken with the Kingdom of Saudi Arabia through diplomatic channels about this matter… We call on the government of Saudi Arabia to support a thorough investigation of Mr. Khashoggi's disappearance and to be transparent about the results of that investigation," his statement read.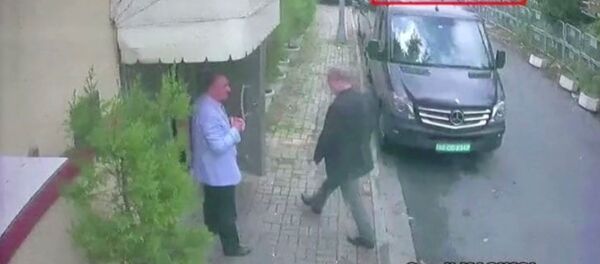 10 October 2018, 12:06 GMT
Khashoggi, who reportedly left Saudi Arabia for the US last year fearing arrest for his criticism of the royal family over human rights and the ongoing crisis in Yemen, went to the Saudi Consulate to obtain documents related to his looming marriage.
His fiancée was cited by Anadolu news agency as saying that 11 hours after entering the consular premises, the guards told her that he had left the building.
The Saudi Consulate General maintains that Khashoggi went missing after leaving the facility, stressing that the diplomatic mission was working closely with Turkish authorities to determine the circumstances surrounding his disappearance.