In a freshly released statement, lawyers for Cristiano Ronaldo have said documents that allegedly show the footballer acknowledging he had non-consensual sex with Kathryn Mayorga had been altered and fabricated by hackers.
"The documents which purportedly contain statements by Mr. Ronaldo and have been reported in the media are complete fabrications. It is my understanding that in 2015, dozens of entities [including law firms] across many different industries throughout Europe were hacked and their electronic data was stolen and captured by a cybercriminal," a statement by Peter S. Christiansen, who was hired by Ronaldo after Mayorga came forward with her rape claims, read.
READ MORE: Ronaldo Insists Rape Case, On-Field Troubles are a Ruse by Ex-Club Real Madrid
The documents referred to by the lawyers were unearthed online in late September, with German newspaper Der Spiegel publishing Mayorga's exclusive interview about the alleged sexual encounter.
"This hacker attempted to sell this data, and one media outlet has now irresponsibly published the stolen documents, significant portions of which were altered and/or completely fabricated," Christiansen added.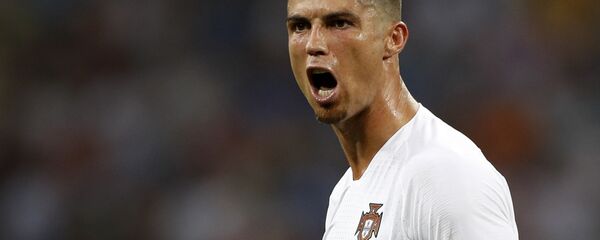 5 October 2018, 14:07 GMT
The attorney further lambasted other media outlets for supporting "such an elaborate and deliberate defamation campaign based on stolen, easily manipulated digital documents."
Speaking on behalf of his client, Christiansen reiterated that the Portuguese footballer had always insisted that his 2009 sexual relationship with Kathryn Mayorga in a Las Vegas hotel was "consensual in nature."
The lawyer, however, stressed that Ronaldo didn't deny the existence of a non-disclosure agreement, reached in 2010 with Mayorga.
"Far from any admission of guilt or any ulterior motive, Mr. Ronaldo was advised to privately resolve the allegations against him in order to avoid the inevitable attempts that are now being made to destroy a reputation that has been built upon hard work, athleticism and honor," the statement read.
READ MORE: Cristiano Ronaldo Left Out of Portugal's Autumn Squad Amid Rape Allegations
Following the publication of the aforementioned statements, The Guardian cited Der Spiegel's response, defending their investigation into the alleged sexual assault: "The statement that was issued by Peter Christiansen on behalf of Cristiano Ronaldo presents the usual path that Mr. Ronaldo and his lawyers have taken in the past when unsuccessfully fighting our investigative work."
"We stand by our reporting. Our story is carefully researched. We have hundreds of documents from different sources that substantiate our reporting. We have no reason to believe that those documents are not authentic. Furthermore, as always and before publishing every single article, we have meticulously fact-checked our information and had it legally reviewed," the statement read.
Der Spiegel journalists have been tweeting documents allegedly related to the case, namely a purported questionnaire, in which Ronald seems to partly admit that he had sex with Mayorga without her consent…
…as well as the alleged police report from June 13, 2009, when the woman called the police to report sexual assault…
…and the alleged out-of-court hush agreement, under which Ronaldo ostensibly paid Mayorga $375,000 not to disclose the details of their encounter:
The alleged incident took place in a Las Vegas hotel in 2009 after Ronaldo and Mayorga met at a night club and moved to his luxurious suite; the woman claims that the footballer came on to her despite her protests and screams to stop, and purportedly raped her. Las Vegas police have since reopened the probe into her claims, with Mayorga also bringing a civil case against Ronaldo.
READ MORE: Cristiano Ronaldo Rape Accuser's Lawyers Reportedly Probing Three More Claims
The footballer has vehemently denied the allegations in a series of tweets: