Bahraini Foreign Minister Khalid bin Ahmed Al Khalifa slammed the Al Jazeera broadcaster for accusing Saudi Arabia of being responsible for the disappearance of Khashoggi. Such reports were characterized as false by the minister.
"The aim is [to defame] Saudi Arabia, not the wish to reveal the truth. Throw away your reports, we are with [Saudi Arabia] with heart and soul," Khalifa wrote on his Twitter page.
A similar stance has been expressed by UAE Foreign Minister Abdullah bin Zayed al Nahyan, who said that the United Arab Emirates was supporting Saudi Arabia in the situation around the disappearance of Khashoggi.
"The intentions to insult Saudi Arabia will have terrible consequences for the instigators," UAE Minister of State for Foreign Affairs Anwar Gargash said on his Twitter page.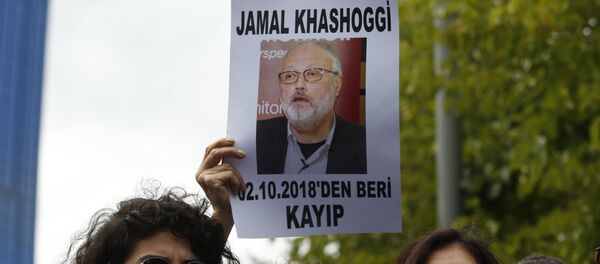 11 October 2018, 09:18 GMT