South Korean President Moon Jae In said North Korean leader Kim Jong Un demonstrates "humble leadership," describing him as "courteous and candid" and adding that he has a "clear vision" for the development of his country.
Speaking in an interview Friday with the BBC, Moon shared his impressions of Kim following the recent meetings between the two leaders, including Moon's September visit to Pyongyang.
"As for Chairman Kim, I can say that he is young, but he has a clear vision to develop his poor country," Moon said. "He is a also quite courteous and candid, and he respects his elders, so, I would say he demonstrates a humble leadership."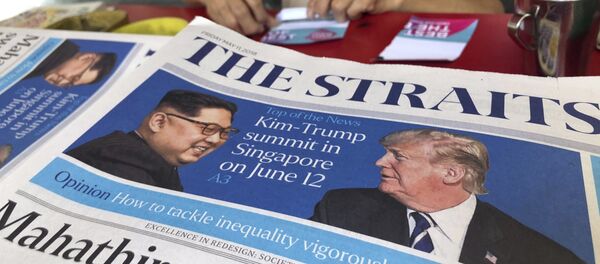 12 October 2018, 06:46 GMT
Moon noted that North Korea is changing under Kim's leadership, citing his surprise after the North Korean leader set no preconditions in inviting Moon to give a speech in Pyongyang on September 19.
"Chairman Kim actually had no strings attached when he gave me this opportunity," Moon said. "He never asked me to say certain things, or he didn't even want to know what I was going to say before the speech."
"I believe this demonstrates a changing North Korea," he added.
Moon became the first South Korean president to give a speech to North Korean public when he addressed an audience of 150,000 in a stadium at the Mass Games in Pyongyang in September.
When asked for his opinion on the human rights situation in North Korea, the South Korean president opined that international pressure is not effective in influencing other nations' internal policies.
"I do believe that promotion of human rights through international pressure is not very effective," Moon told the reporter.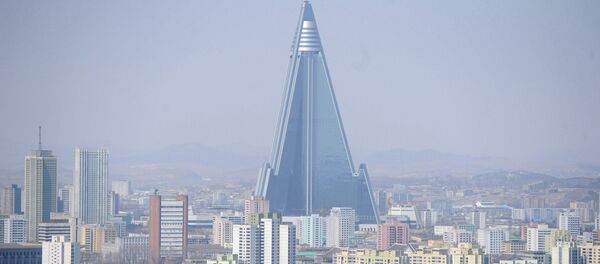 10 October 2018, 07:10 GMT
"We need to engage in inter-Korean cooperation, as well as cooperation between Pyongyang and the international society," he added, also saying that "nudging" North Korea towards opening is a way for Pyongyang to "become a normal state."
"I believe these are ways to substantially improve the human right of North Korean people," he added.
The two Koreas saw a significant thaw in bilateral relations following the meetings between the two leaders, as well as meetings of the two with US President Donald Trump.
Following US Secretary of State Mike Pompeo's visit to North Korea last week, Kim invited international inspectors to confirm the dismantlement of the country's Punggye-ri nuclear test site, easing military tensions on the peninsula. The two Koreas have also started to remove landmines in the demilitarized zone that separates them. Negotiations are underway on a project to connect the railways of the two nations, allowing for direct movement of cargo from China and Russia to Seoul.