The Tory government have admitted their sweeping "age verification" policy, which essentially means a full check-up of 18+ websites, may cost roughly £10 million (over $13 million) in legal fees, in the first year alone, when it comes into force, according to a Mirror report. The edition noted that the Treasury has already allocated the respective sum.
As Digital Minister Margot James put it in a written statement, the government acknowledges a "realistic risk" of protests and legal battles from policy opponents: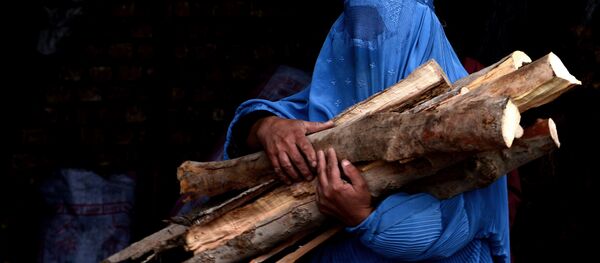 28 September 2018, 15:00 GMT
"This is a new law and there remains a risk that the BBFC will be exposed to legal challenge on the basis of decisions taken as the age verification regulator or on grounds of principle from those opposed to the policy," she noted.
The initiative, which dates back to April 2018 and is to be carried out by the British Board of Film Classification (BBFC), presupposes that commercial pornography sites will be obliged to show that their users are verified to be at least 18. Non-compliance is expected to promptly lead to enterprises being barred from taking electronic payments from customers and even their websites being completely blocked.
Notably, video-steaming sites, which are most often free to watch, also fall under the said category of platforms, since their provider makes "payment, reward or benefit" by sharing it on the internet. Blogs and social media sites, which do not generate profits, or sites with pornography content not exceeding one third, won't have to verify the age of their users.
READ MORE: Boring Film? Elon Musk Reportedly Offered Role in Porn Movie
It is not immediately clear when the policy will be finally launched.
Campaigners, meanwhile, have pointed to the fact there are still "no safeguards for privacy and security" in place, thereby questioning the viability of the initiative.
British lawmakers originally planned to introduce a national age verification system, assisted by the company AgeChecked, in April, but it was postponed at the time. Under the plans, Brits would have to provide their personal and bank card data to the local post office and thus personally become registered in the unified system.