Pakistan is opposed to the deal for the delivery of Russian S-400 air defense missile systems to India, the country's Foreign Ministry said.
"We are opposed to any arms race in South Asia and have been proposing measures for promoting restraint in both the nuclear and conventional dominos," Foreign Ministry spokesman Mohammad Faisal told reporters during his weekly media briefing.
He added that countries supplying arms to India should make sure that such deliveries do not upset the existing balance of forces in the region.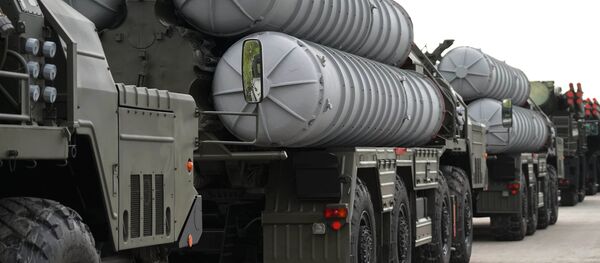 11 October 2018, 08:33 GMT
"We cannot remain oblivious to these developments and are firmly committed to maintaining credible minimum deterrence by taking any measure necessary," Faisal emphasized.
India and Russia signed a contract for the sale of the S-400 air defense system on October 5 during President Vladimir Putin's visit to New Delhi.
India has deemed the purchase as necessary for national security, while hoping for a waiver under the punitive Countering America's Adversaries through Sanctions Act (CAATSA).
Relations between the neighboring countries went into a tailspin after India accused Pakistan of harboring gunmen who killed 19 Indian soldiers in Jammu and Kashmir in September 2016.
Islamabad has rejected the claim.
READ MORE: Pakistan Plans to Buy High-End Drones in China Amid India's S-400 Deal
The two sides continue to accuse each other of frequent ceasefire violations along the de facto border in Kashmir, a territory that both countries claim as their own.
Since their partition in 1947, India and Pakistan have fought three wars — in 1948, 1965 and 1971 — two over the Himalayan region of Kashmir, which has been a flashpoint of tensions between the two countries for over six decades.