"We'll be watching. I think that a decline is, to put it mildly, unlikely now. In principle, there are many factors for it to remain unchanged," Yudaeva said when asked which options the CBR was considering before the meeting.
According to CBR First Deputy Governor Ksenia Yudaeva, the bank will "still be looking at what information will be about inflation pressure, about the growth of inflation expectations."
"We will follow the situation, look what factors are and maybe for a raise," she said on the sidelines of the annual meetings of the IMF and the World Bank Group.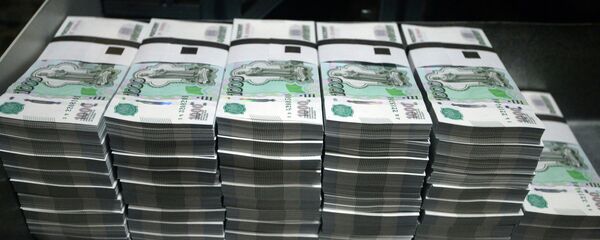 15 September 2018, 00:08 GMT
Russia's ruble has been repeatedly hit over recent years by the impact of Western sanctions as well as falling oil prices, with the double plunge of its exchange rate partly contributing to high inflation.
The central bank reacted by adopting a tough monetary policy and high interest rates with an emphasis on stemming inflation.