"It is impossible to draw any conclusions now. He [Russian Deputy Prime Minister Yury Borisov] said that the relevant authorities would now work to figure out what had happened," Peskov told reporters.
According to Sergey Krikalev, the executive director of manned space programs at the Russian State Space Corporation Roscosmos, the special commission investigating the cause of the Soyuz booster failure is expected to present its first findings in late October.
READ MORE: Soyuz MS-10 Crew Arrives at Chkalovsky Airport After Failed Launch (VIDEO)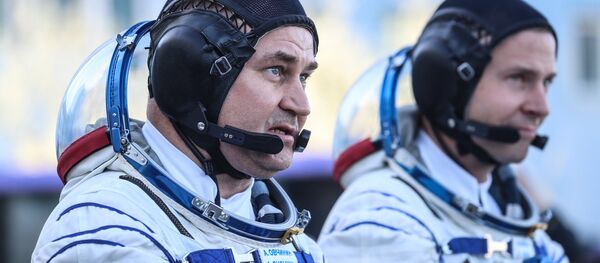 11 October 2018, 15:23 GMT
Krikalev noted that the collision could have been caused by a "malfunction of the separation system."
Soyuz MS-14 May Be Reequipped for Manned Flight 
Meanwhile, a space industry source told Sputnik that the Soyuz MS-14 unmanned spacecraft, which is expected to be launched in 2019, maybe re-equipped for manned flight following the Soyuz booster failure.
"Most likely, the Soyuz MS-14, which is scheduled to be launched in September 2019, will be re-equipped as an ordinary manned spacecraft," the source said.
The comment was made after on Thursday, an accident occurred during the liftoff of a Soyuz-FG launch vehicle carrying the Soyuz MS-10 spacecraft with two new members of the ISS crew on board — Russian cosmonaut Alexey Ovchinin and NASA astronaut Nick Hague. The crew has safely returned to Earth in a jettisoned escape capsule.
UAE, US May Demand Compensation From Russia for Late Delivery of Astronauts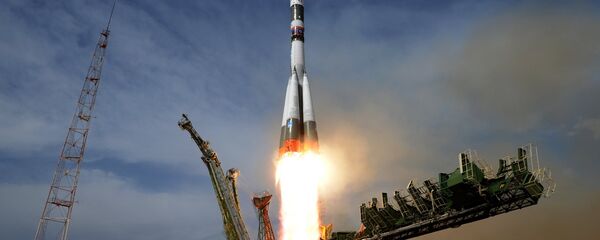 11 October 2018, 12:03 GMT
The United Arab Emirates and the United States may demand compensation from Russia for its failure to meet the deadlines to deliver astronauts to the International Space Station (ISS), a source in the rocket and space industry told Sputnik.
"The flight of an Arab astronaut will definitely move forward for about half a year. Other terms are written in the contract, which means we will incur some losses. It is not ruled out that they may demand compensation from us for not meeting the deadlines. Plus we did not deliver the American astronaut, and they paid for his flight. We lost the spacecraft and the rocket without fulfilling our commitment to NASA, so we will have to give them a new slot," he noted.
The source also said the flight of two Russian newbie cosmonauts to the ISS, previously slated for next fall, was expected to be delayed until 2020.
"An expedition with cosmonauts Tikhonov and Babkin, who have not flown yet, was planned for next fall. They will not fly at that time now because the UAE astronaut and, possibly, the American astronaut will most likely fly, while an experienced Russian cosmonaut will take the third slot," he said.
READ MORE: Soyuz MS-10 Launch to ISS from Baikonur Cosmodrome (VIDEO)
Earlier in the day, Russian State Space Corporation Roscosmos chief Dmitry Rogozin stated that the flight of Russian cosmonaut Alexey Ovchinin and NASA astronaut Nick Hague to the International Space Station (ISS) is scheduled for the next spring.