US arms producers fear their contracts with Saudi Arabia may be put on hold by Congress due to the recent accusations against Riyadh over the disappearance of Saudi journalist, Reuters reported, citing an anonymous US official. Some of the military contracts with Saudi Arabia had already experienced such barriers over Riyadh's involvement in the Yemen war.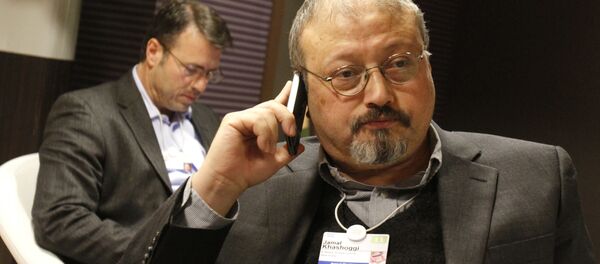 10 October 2018, 21:39 GMT
Speaking on October 11, US President Donald Trump also touched upon the issue, warning that if US military contracts with Riyadh were to be frozen, the latter would simply address Russia or China for weaponry and military supplies.
"They're spending $110 billion on military equipment and on things that create jobs. I don't like the concept of stopping an investment of $110 billion into the United States, because you know what they're going to do? They're going to take that money and spend it in Russia or China or someplace else," he said.
One anonymous lobbyist, cited by Reuters, said that a potential suspension of Saudi military contracts could hurt a lot of US firms. Senate Foreign Relations Committee Chairman Senator Bob Corker said on October 11 that he advised defense contractors against pushing for arms deals with the Saudis, as they "will not pass."
READ MORE: US Senators Slam Pompeo's Approval of Military Aid to Saudi Arabia, UAE
Turkey has accused Saudi Arabia of abducting and murdering Saudi journalist Jamal Khashoggi during his visit to the Saudi consulate in Istanbul and launched a probe into his disappearance. Riyadh denied the accusations and provided access to its consulate to prove they never harmed the journalist. Turkey agreed to form a joint commission with Saudi Arabia to investigate the incident.
The accusations against Riyadh also prompted a wave of withdrawals of media partners and speakers from major Western companies from a Saudi-sponsored investment conference that is to take place at the end of October.