Earlier reports suggested that 12 people were killed. Hijri added, as cited the TOLONews broadcaster, that another 36 people were injured in the attack.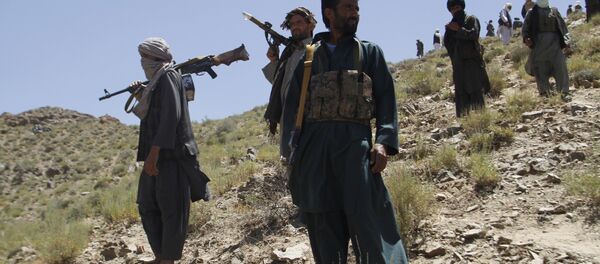 20 September 2018, 08:10 GMT
The incident took place in the district of Rustaq during a campaign rally organized by Nazifa Beg, a female parliamentary candidate. The bomb was hidden in a motorcycle parked near the site of the election rally.
Parliamentary elections in Afghanistan are set to take place on October 20.
Afghanistan has been struggling to achieve stability for years as central authorities have been fighting Taliban radical movement and a number of terrorist organizations, including the Daesh that are attempting to gain a foothold in the country.
According to the UN Assistance Mission in Afghanistan (UNAMA), nearly 2,800 civilians were killed and over 5,200 sustained injuries in military action in Afghanistan in the period from January to September 2018.
READ MORE: CENTCOM Confirms First–Ever F-35 Combat Strike Against Taliban in Afghanistan