"The Holy Synod of the Russian Orthodox Church will give an adequate and tough response," the spokesman for Patriarch of Moscow and All Russia Kirill Alexander Volkov told reporters.
On Mediating the Row Between Moscow and Istanbul 
In addition, Bishop Panteleimon of Damietta told Sputnik on Saturday that Greek Orthodox Patriarch of Alexandria and All Africa Theodoros II could mediate the row between Moscow and Istanbul over the issue of independence of Ukrainian Orthodox Church and visit the cities soon.
"We regret attempts to separate the Ukrainian Church from the Moscow Patriarchate… These decisions were not approved by the Alexandria Orthodox Church. Alexandria Patriarch Theodoros II wants to step in to end the conflict and keep the Ukrainian Church within the Moscow Patriarchate," Bishop Panteleimon said.
The bishop said that Patriarch Theodoros II was on a trip to Zimbabwe, but when he returns "he may travel to Moscow and Istanbul to meet with patriarchs of Moscow and Constantinople in order to settle the dispute and keep the Ukrainian Church within the Moscow Patriarchate." 
The spokesman's and bishop's statements come following the announcement of the Constantinople Patriarchate on Thursday that it would proceed to the granting independence to the Orthodox Church in Ukraine, which is currently split into three major churches — the Ukrainian Orthodox Church (UOC) of Moscow Patriarchate, the non-canonical Ukrainian Orthodox Church of Kiev Patriarchate (UOC-KP), which was created after the collapse of the Soviet Union, and the so-called Ukrainian Autocephalous Orthodox Church.
The Synod announced that it lifted the anathema from the heads of the two non-canonical churches that had been excommunicated by the Russian Orthodox Church for their schism. The Constantinople Patriarchate also revoked its decision to grant Moscow Patriarchate the right to ordain the Metropolitan of Kiev, which dates back to 1686.
READ MORE: Ukrainian Orthodox Church Refuses to Partake in Unifying Council
The synod's decision has been welcomed by Ukrainian President Petro Poroshenko, who looks to establish a single independent church in the country.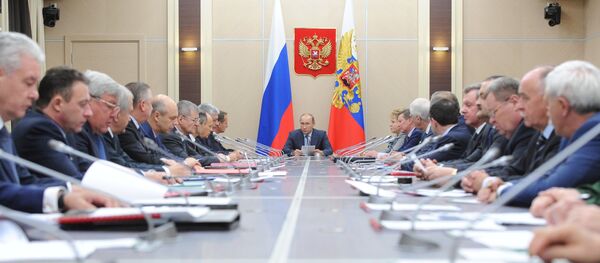 12 October 2018, 20:59 GMT
The Russian Orthodox Church, in its turn, called the decision the "legalization of schism," saying that it would have catastrophic consequences and would affect millions of Christians in Ukraine and other countries. The Moscow-affiliated Ukrainian Orthodox Church said that the resolution was a hostile act, interfering with the Ukrainian church's affairs, and threatened the Constantinople patriarch with anathema.
The Synod is scheduled to meet in the Belarusian capital of Minsk on October 15.