Commenting on the recent resignation of French Interior Minister Gerard Collomb, Jean-Luc Melenchon, French politician and founder of the Unbowed France (La France Insoumise) political party, described this development as a "sign of disintegration" of power which will result in "agony."
"The ten-day standoff with the President of the Republic (Macron) that Prime Minister (Edouard Philippe) has organized is a sign of the almost total weakening of the state," Melenchon said.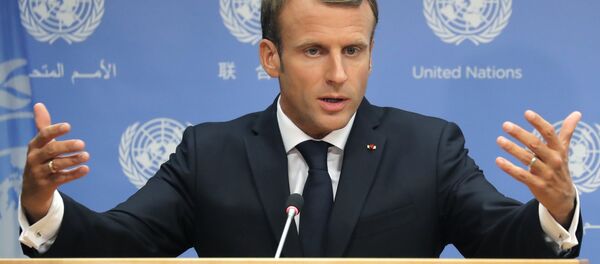 12 October 2018, 13:04 GMT
According to him, while Macron may still "find two or three renegades from the Socialist Party" willing to join his government, it'll be nothing but a "patchwork", and "therefore what he (Macron) does will be a political agony."
Melenchon also remarked that after little more than a year in the office, Macron looks "as worn out" as his predecessor Francois Hollande looked at the end of his five-year presidential term.
"The President of the Republic is able to understand a balance of power… He is out of breath," Melenchon surmised.
READ MORE: Politician: Interior Minister Departure Shows Growing Disappointment With Macron
Earlier, French President Emmanuel Macron accepted the resignation of Interior Minister Gerard Collomb, one of his most loyal supporters.
Collomb's decision to step down followed the resignation of Ecology Minister Nicolas Hulot, who claimed that the influence of industrial lobbyists prevented the government from achieving its declared environmental policy goals.