Speaking to Sputnik Persian, Mojtaba Jalalzadeh, an Iranian US watcher and international relations expert at the Islamic Azad University in Tehran, suggested that it was pretty obvious how Washington's bluster over the Khashoggi case would end.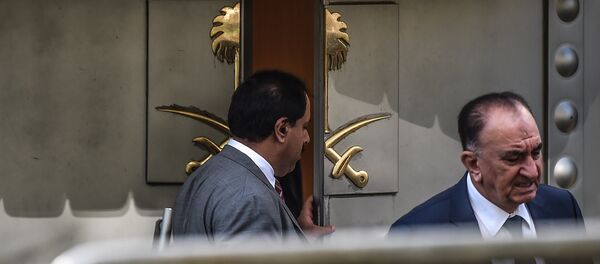 15 October 2018, 16:12 GMT
"Even before his election, Donald Trump promised Americans a prosperous economy and a reduction of unemployment. We remember that the first country that Trump visited as president was Saudi Arabia. At that time, the Saudis signed a very 'generous' contract with the United States in the amount of $400 billion, including $110 billion which they would have to pay in the first phase," Jalalzadeh recalled.
Therefore, the analyst suggested that notwithstanding pressures from the Democrats and some Republican lawmakers, economic sanctions against Riyadh are unlikely, even if it is conclusively documented that Saudi authorities did murder Khashoggi.
"Given that this is a case of suspected murder, we must wait for the issue to be clarified and for the final report to be made. However, I doubt very much that Trump as president, or Congress, as the country's highest legislative body, will impose economic sanctions against Saudi Arabia. Trump, as I've already said, is not going to make a decision which will damage economic relations between the United States and Saudi Arabia," Jalalzadeh emphasized.
Instead, the expert noted, the US will probably limit itself to some form of diplomatic or political measure. "In any case, we need to wait for the results of the investigation…We must wait for the possible punishment of the Saudis. Perhaps we will see Crown Prince Mohammed bin Salman fall under some personal sanctions," the analyst concluded.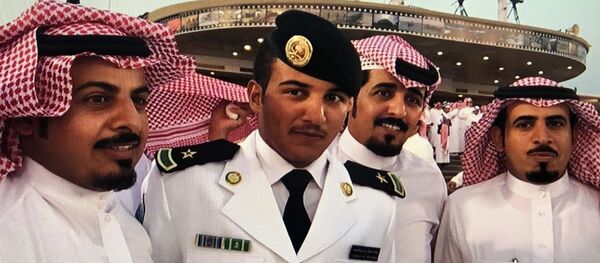 15 October 2018, 16:56 GMT
Riyadh provided Turkish authorities with
access
to the consulate on Monday and promised to cooperate with the investigation after President Recep Tayyip Erdogan urged Saudi Arabia to prove that it was not involved in the journalist's disappearance and suspected murder. Saudi authorities have rejected US threats over the murder claims, calling them "lies" and "baseless allegations."
President Trump has vowed to "get to the bottom" of the journalist's disappearance, emphasizing that Washington would be "very upset" if Saudi authorities had had killed him, but also said that he was not looking to jeopardize tens of billions of dollars of arms deals with the Kingdom. On Monday, Trump made what appeared to be a conciliatory gesture, telling reporters that "rogue killers" may have been involved in Khashoggi's assassination, and tweeting that after speaking to King Salman, he would be sending Secretary of State Mike Pompeo to meet with the royal.
Just spoke to the King of Saudi Arabia who denies any knowledge of whatever may have happened "to our Saudi Arabian citizen." He said that they are working closely with Turkey to find answer. I am immediately sending our Secretary of State to meet with King!

— Donald J. Trump (@realDonaldTrump) 15 октября 2018 г.