"Today as never before it is very important to remember that we have never been enemies with the United States. We don't have any territorial claims issues. It is very important for us to be together today in order to prevent a crisis, and not to allow the situation to reach an edge when a war breaks out," Antonov told reporters.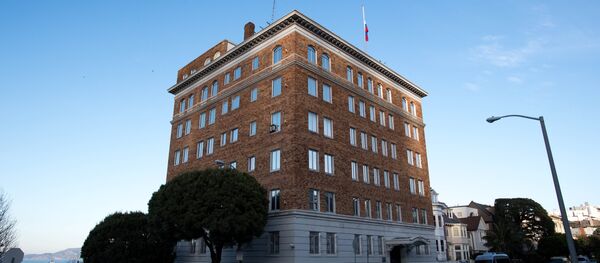 15 October 2018, 01:19 GMT
The ambassador stressed that Russia was ready for a constructive dialogue with Washington to solve all the existing issues.
Antonov, who is currently on a visit to San Francisco, spoke after laying a wreath at the graves of Russian sailors buried in California.
Relations between the United States and Russia worsened following their disagreement over the crisis in Ukraine. The United States imposed several round of sanctions against Russia after Crimea held a referendum in 2014 in which a vast majority of residents decided to reunify with Russia.
READ MORE: Russian Envoy: Historic Endeavours Offer Key to Today's US-Russian Challenges
Washington also accused Moscow of meddling in the 2016 US presidential election and has imposed additional rounds of sanctions. Russia has repeatedly denied the allegations.