"During the forum all three companies that support Fort Ross Dialogue… demonstrated that pragmatism prevails and that business interests win over political rhetoric," Margelov said on Monday.
Despite mounting tensions over US sanctions, Margelov said, Transneft continues cooperating with global industry leaders such as Exxon Mobil, Chevron and Royal Dutch Shell.
Margelov said he has seen significant interest in the Fort Ross Dialogue forum and believes the number of participants will be growing.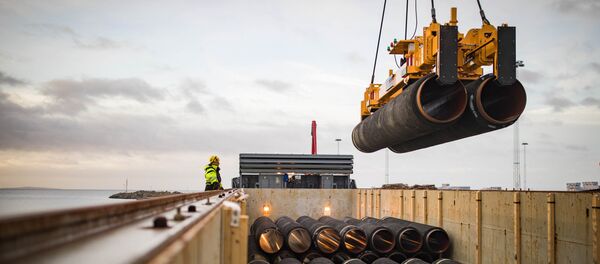 9 October 2018, 19:59 GMT
The Fort Ross Dialogue, sponsored by Transneft, Chevron and Sovcomflot, is a biannual forum hosted by Russia in the spring and by the United States in the fall. The Fort Ross complex, located some 90 miles north of San Francisco, was built by Russian pioneers in the 19th century and is part of a state park registered as a US national historic landmark.
Transneft, and a number of its subsidiaries, have been among many companies hit by US sanctions after the fallout with Moscow over the crisis in Ukraine, the reunification of Crimea, and election controversies, among other issues.
In September, after Washington's latest round of sanctions, Russian Ambassador to the United States Anatoly Antonov told reporters that Russian firms will not be hurt by these measures but US companies will suffer the most.