"What happened in Claviere is an unprecedented offense against our country and I wonder whether the international organizations — starting with the UN and Europe — find it 'sickening' to leave people in an isolated area with no assistance. We are faced with an international shame and Mr. [French President Emmanuel] Macron cannot pretend nothing has happened. We don't accept the apology," Salvini said, as quoted by the Ansa news agency.
READ MORE: Germany Rejects Reports About Flying Migrants to Italy After Salvini's Anger
On Friday, a French police van was spotted dropping off two presumed migrants in the woods close to the Italian municipality of Claviere near the French border. Rome said it had demanded clarifications from the French authorities.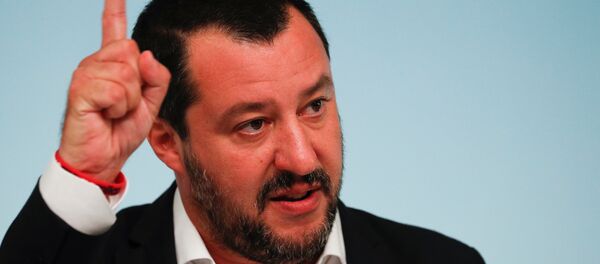 5 October 2018, 12:55 GMT
According to the outlet, a French official justified the incident as a "mistake" made by two police officers new to the area.
Relations between the two states grew tense over the migrant issue in June when France criticized Italy for refusing to accept the Aquarius rescue vessel carrying over 600 migrants. Rome, in its turn, accused Paris of forcing migrants who had reached France to return back to Italy, the country which becomes the first landing point for migrants arriving from North Africa by sea.