After the speech to the Commons on Monday, May was left with 48 hours until the make-or-break summit dinner on Wednesday night with the EU leaders to convince her peers to accept her deal on Brexit, scheduled for March 29, 2019.
May had already spoken with German Chancellor Angela Merkel, and Dutch PM Mark Rutte, according to the UK government, as part of the negotiation process over the Northern Ireland border backstop proposal, The Guardian reported.
READ MORE: Terms of Our Exit Are Now Clear – May Delivers Brexit Update in Parliament
"We were actually pretty hopeful that we would manage to seal an exit agreement … at the moment, it looks a bit more difficult again," Merkel said, speaking to the German Foreign Trade Federation. She also noted that a breakthrough is still possible but it demands "quite a bit of finesse and if we aren't successful this week, we'll just have to keep negotiating."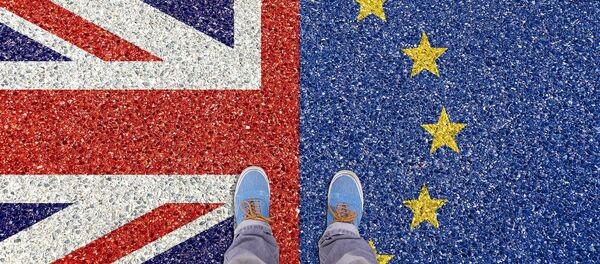 16 October 2018, 03:13 GMT
A backstop is required to ensure that there is no hard border in Ireland if a free trade deal cannot be signed before the end of 2020. The EU plan would mean that Northern Ireland would remain in the single market and the customs union, prompting fierce objections from the Conservative Party's hard Brexiters and the Democratic Unionist party, a junior partner in May's coalition government.
The situation demanded that May address the UK House of Commons, with a statement noting that the EU's plans to create a customs border in the Irish Sea "threatens the integrity of our United Kingdom." 
"The EU still requires a 'backstop to the backstop' – effectively an insurance policy for the insurance policy. And they want this to be the Northern Ireland-only solution that they had previously proposed," May told MPs on Monday.
"I need to be able to look the British people in the eye and say this backstop is a temporary solution," she added, noting that people are rightly concerned that this temporary decision could become permanent.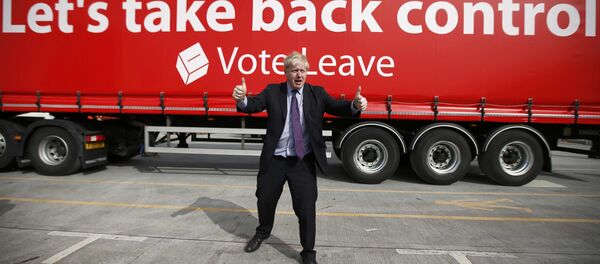 15 October 2018, 00:45 GMT
May aimed to clarify the current status of the Brexit negotiations a day after a deal was meant to be closed. However, only a few MPs spoke in May's support. Simon Clarke, the Conservative Brexiter MP, told her she had "failed to reassure the house." 
Jeremy Corbyn, the opposition leader, urged May to "put the country before her party" and stand up to the "reckless voices." He commented that "it is clear that the prime minister's failure to stand up to the warring factions of her own side has led to this impasse."