According to The Diplomat and The Defence Blog, the mostly secret aircraft will be unveiled during the anniversary festivities celebrating the founding of the nation's air force. The outlets cited various Chinese media reports from October 15, though the Chinese military has yet to corroborate these reports.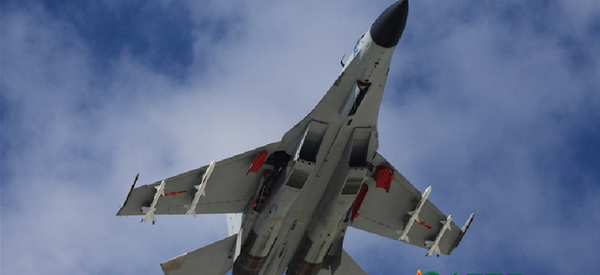 22 February 2018, 18:50 GMT
According to The Diplomat, the H-20 is specified to include a flying-wing configuration, an intercontinental range of more than 5,000 kilometers, a substantially greater payload than the H-6K and the capability of carrying nuclear weapons. The aircraft can carry at least 10 tons of air-to-surface explosives.
Chinese Central Television confirmed the H-20's designation as the "new long-range strategic bomber" poised to complement the Chinese air force's H-6K bomber force during an August documentary. The video report is said to have marked the first time Chinese officials acknowledged the program's designation publicly.
Andreas Rupprecht, a Chinese military aviation scholar with the US-based Jamestown Foundation, has said that the bomber's been in development since the late 1990s or early 2000s.
Chinese television reports declared last month that the top-secret aircraft would make its maiden flight "soon," though it's not clear how soon that will be.