New Delhi (Sputnik) — The study of Indology is once again gaining traction in Russia and Eastern Europe (formerly the Eastern Bloc). While such developments do not make headlines, such practices go a long way in widening people to people ties.
Russians and Eastern Europeans not only possess goodwill for Indians and vice-versa, but the two sides are also trying to delve deep into their common roots.
It is in this spirit that President of India Ram Nath Kovind attended a roundtable discussion of Indologists at Charles University in Prague on September 8, 2018. 
READ MORE: Internet Festival 'India Congratulates Russia' Launched in New Delhi
Charles University has the oldest center of Indology in Europe. Speaking on the occasion, the Indian president said Indology has a very old tradition in Prague, starting with the establishment of a chair in Sanskrit at Charles University in 1850. The president said that Indology has not just brought India and the Czech Republic together, but has also had an enormous role in the making of modern India and rediscovering India's rich past. Similarly, in Bulgaria, also visited by President Kovind, Upanishads have been translated into the local language.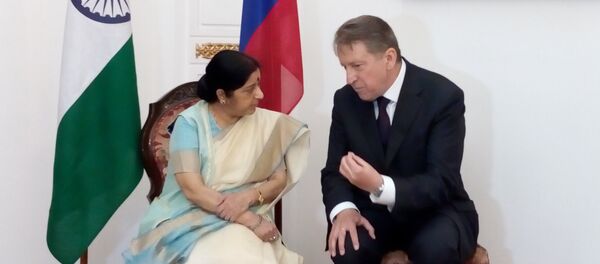 Professor Lesny, one among the founding fathers of the Czech school of Indology, was also the first European Indologist to translate Rabindranath Tagore's poetry directly from Bengali into Czech, instead of using English as an intermediary.
The study of Sanskrit is popular in Russia, a fact lesser known to the wider world. In the historical city of St. Petersburg, the teaching of Indian languages and literature at St. Petersburg University began in 1836, when Professor Robert Lenz (1808-1836) of Dörpt University was invited to St. Petersburg to read lectures on Sanskrit and comparative linguistics.
READ MORE: New Set of India-Russia Joint Postal Stamps Imminent
These studies are no longer confined to St. Petersburg and departments of Indology and Sanskrit have emerged across Russia over the past century. Besides Sanskrit and Hindi, there is a growing interest in other Indian languages as well. A unique chair of Indian philosophy named after Mahatma Gandhi has been established at the Institute of Philosophy at the Russian Academy of Sciences.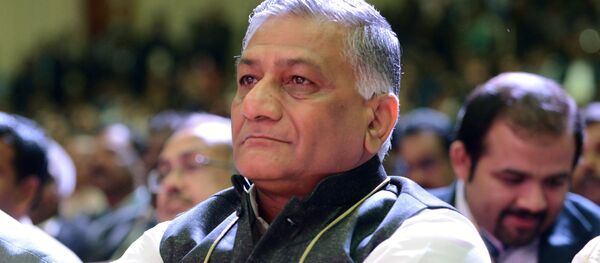 Sanskrit and courses on various branches of Indian philosophy are taught across Russia. In 2009, the first specialized encyclopedia of Indian philosophy prepared by Russian indologists was published.
Interestingly, in 2015, the Rashtrapati Bhawan (presidential palace) in the Indian capital New Delhi hosted the first-ever World Indology Conference, the idea of which was propounded by the then President Pranab Mukherjee after his visit to Moscow in the same year. And it is not just philosophy of Hinduism; Russian scholars are also fascinated by Buddhism, which originated in India before spreading to China via current-day Uzbekistan.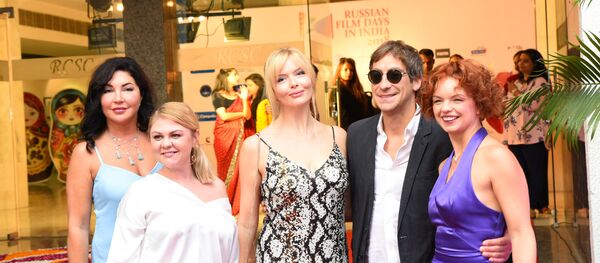 15 October 2018, 14:43 GMT
Love for Indology, Indian philosophy and Indian languages is something unique to the erstwhile Soviet Union, now Russia, Eastern Europe and in some countries of Eurasia, various scholars on the subject explained to Sputnik. Only Germany in Western Europe has such a fascination. This reflects the connect that Slavic-origin people find with Indians and Indian philosophy and this need has been nurtured and expanded with more scholarships by the ICCR, Indian universities and the Human Resource Development Ministry.
READ MORE: Indians Marvel at Russian Past Through Works of Great Writers
"It is a fact that Indology is back in discussion and the faculty is now being looked up with a lot of interest. I am hopeful that it will bring better understanding between traditional friendly countries like India and Russia," renowned Indologist, writer, and retired Indian bureaucrat Achala Moulik told Sputnik.
"I would like to quote from the words of former Indian ambassador to India Late Alexander M. Kadakin who said, 'the time has come to write Imagining both Russia and India and implement the most daring of plans. So dear to us are the flavors, sounds and stories of the past that while cherishing them we should not miss the wonderful chance of taking our relations forward to a higher plateau'," she added.
The views and opinions expressed in this article are solely those of the speakers and do not necessarily reflect those of Sputnik.