Todd Brassner, an art collector who had lived on the 50th floor of Trump Tower in New York City since 1996, died in a fire in April that was determined to have been caused by an overloaded electrical board, Slate reported. It's been speculated that the lack of sprinklers in the structure — due to lobbying by tower owner Donald Trump in the 1990s — contributed to 67-year-old Brassner's death during the blaze. His apartment didn't have a smoke alarm, the New York Fire Department noted.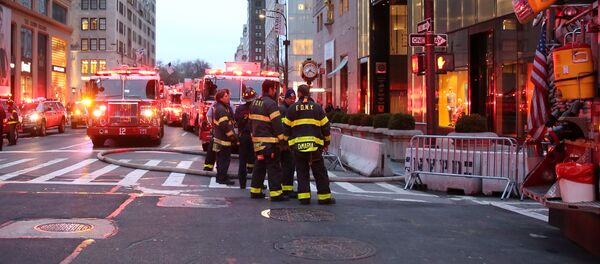 At the time of his death, Trump Tower had levied several liens against Brassner, who eventually declared bankruptcy in 2015 and defaulted on the charges. Brassner's friends told the New York Times he had been struggling to sell the $2.5 million apartment, which nobody would buy once Trump was elected to the US presidency in November 2016. The US president still lives in the tower and brought heavy security to the structure, which cost the Secret Service $130,000 a month in rental fees until it was evicted in August 2017, unable to keep up with the charges.
Despite his passing, Brassner still owed about $64,000 in what are called "common charges," or things like condo fees, maintenance and utilities and other fees.
Obviously no payment has been made since his April death, but that didn't stop the Trump Organization from tacking on an additional $25,000 in late fees when it filed the suit in Manhattan Supreme Court against Brassner's estate on Tuesday.