"I will not go to Riyadh next week. The French President [Emmanuel Macron] has made it very clear: The facts are very serious, and we want to know all the truth," Le Maire told Public Senat broadcaster when asked if he would attend the summit in the context of the journalist's disappearance.
READ MORE: Missing Saudi Journalist Khashoggi's Final Column Released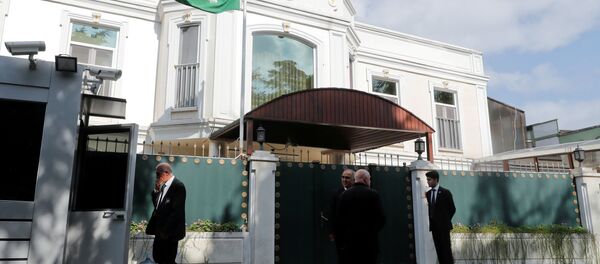 18 October 2018, 07:15 GMT
The summit has seen a number of other high-profile cancellations: Google, Uber and Virgin have withdrawn from the event scheduled to start on October 23.
The Turkish police have already carried out searches in the building of the consulate in Istanbul and in the home of the consul general. According to media reports, the Turkish authorities suspect that the journalist may have been killed while in the consulate on October, 2. Riyadh, in turn, has rejected the accusations, stressing that Khashoggi had never been detained by the Saudi officials and had left the diplomatic facility unharmed.