Earlier in the day, US Secretary of State Mike Pompeo announced that Washington would combine the embassy and the consulate general in Jerusalem into one diplomatic mission in order to boost its efficiency.
"The decision of the United States to end the consulate's existence… has nothing to do with efficiency, but a lot with the desire to please the ideologized American team, which is primed to dismantle the foundations of the international system and US foreign policy in order to reward Israel for its violations and crimes," Erekat said in a statement.
Palestine thinks that the administration of US President Donald Trump does not seek to resolve a long-standing Palestinian-Israeli conflict despite respective pledges, according to the official.
"Trump's administration is a part of the problem, not a solution," Ekerat stressed.
Until the merger, US relations with the Palestinian Authority have been conducted through the Consulate General in Jerusalem, making the mission a de facto embassy for Palestine, which the United States has not yet officially recognized as a state.
READ MORE: Kosovo to Israel: Recognize Us, Get Another Embassy in Jerusalem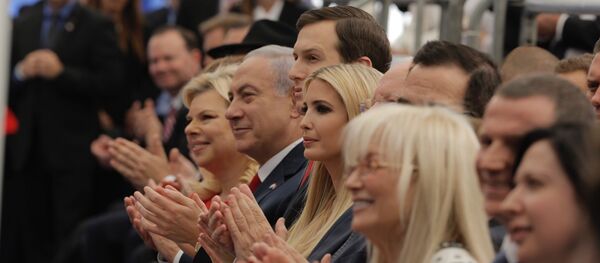 The US state secretary said the United States would continue to do full range of reporting, outreach and programming both in the West Bank, Gaza and with Palestinians in Jerusalem via a new Palestinian Affairs Unit inside the Jerusalem Embassy, which is overseen by the US ambassador to Israel. Pompeo said Washington remained committed to achieving a lasting peace.
In May, the United States relocated its embassy in Israel from Tel Aviv to Jerusalem. The US move provoked outrage among the Palestinians and the Muslim world as a whole. The Palestinian Authority (PA) president, Mahmoud Abbas, has said that the PA no longer accepts the United States' role as a mediator in its peace process with Israel.