The fracas began in the Malmö Live concert hall's second balcony, moments after Latvian conductor Andris Nelsons began the adagietto sequence of Gustav Mahler's Symphony No.5, according to website The Local Sweden.
With the sounds of crinkling paper bouncing off the walls during the fourth movement, a young man decided he'd had enough of a woman's attempts to open a new packet of gum, ultimately slapping the treat away from her. For the remaining 70 minutes of the show, the woman reportedly sat in silence — likely plotting her next move.
Oh, did she plot.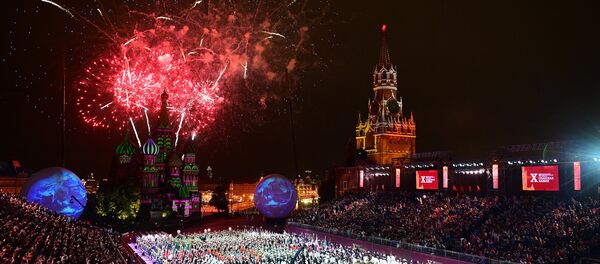 "When the applause broke out [at the end of the concert], the woman turned towards the man and said something," Britt Aspenlind, who was sitting two rows behind the pair, told Swedish newspaper Sydsvenskan. "The woman gave the younger man a slap right in his face."
And that's when all hell broke out, with the man becoming so angry that he fought back. According to the Independent, a companion of the woman also jumped into the melee, throwing out a few punches of his own.
Olof Jönsson, who was sitting near the brawlers, described the assault as a "violent attack" to the Swedish outlet. "It was very unpleasant actually," Jönsson said. "I've never seen anything like it."
The battle was later brought to an end when other audience members managed to separate the participants.
It was after Sydsvenskan reported on the incident that Malmö Live issued a statement, offering a brief reminder on proper etiquette when attending a show at the establishment.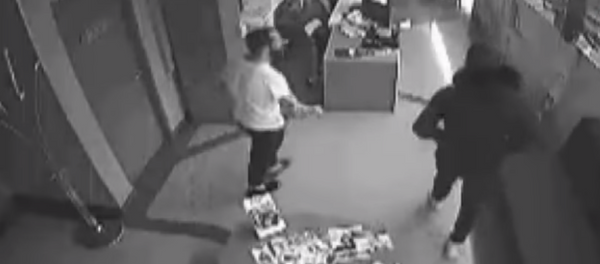 16 October 2018, 21:09 GMT
"Everyone thinks it is wonderful to sit at a hockey or football match and drink a beer or coffee and eat little snacks," the announcement said. "In a concert hall, with world class acoustics, it is not, however, suitable to bring rustling bags of crisps."
Anna-Maria Havskogen, the communications director of the music hall, later told Sydsvenskan jokingly about an upcoming concert, "Possibly Verdi's Requiem on November 1 and 2 could be a high-risk concert, actually."
"Extremely powerful, will awaken strong feelings," she added.