"I believe he will try to do something in November because it is important for him to leave with the understanding that he had achieved something, let us say, the Constitutional Commission has been formed," Naumkin, who had been de Mistura's adviser, said on the sidelines of the annual meeting of the Valdai Discussion Club, on Wednesday.
Naumkin suggested that if there was an agreement that the commission would convene in December, the new UN envoy should be introduced soon in order to engage in work by December and end the year by gathering the commission.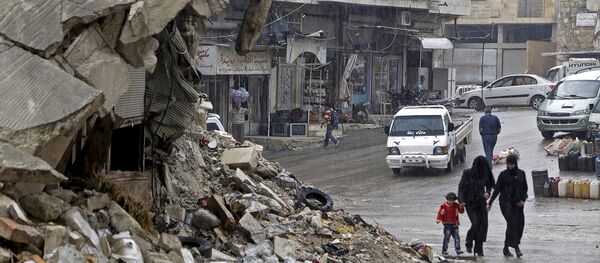 15 August 2018, 23:48 GMT
When asked, if de Mistura would do this, Naumkin said he thought de Mistura would, adding that the UN official "could not leave defeated."
READ MORE: Some 10,000 Nusra, Al-Qaeda Terrorists in Idlib Have to Be Defeated — De Mistura
Naumkin suggested that de Mistura indeed had personal reasons to quit his job, recalling that the UN official had told him he did not see his family a lot due to work and multiple business trips.
"Apparently, the time has come for some new players that might move this process and achieve the creation of the Constitutional Commission … I do not see a big tragedy for him due to his resignation. He has developed the background of a major diplomat," the academic noted.
Naumkin insisted that de Mistura had achieved a lot working on his position with limited capabilities.
De Mistura said on Wednesday he would quit in the last week of November due to personal reasons. The diplomat has been working as the UN special envoy for Syria since 2014.
The creation of the Syrian Constitutional Commission was agreed upon during the Syrian National Dialogue Congress in Sochi in late January. De Mistura is in charge of forming the body that is tasked with rewriting the Syrian main law.