Kristian Rouz — US central bankers are considering further increases in interest rates, potentially moving base borrowing costs above the so-called "neutral rate" next year. These deliberations among Fed policymakers come after US President Donald Trump said the central bankers were "crazy" — because he sees the current policy course as choking economic growth.
According to minutes from the Fed's latest policy meeting on September 25-26, the majority of central bank board members believe further increases in US borrowing costs are necessary to stave off mounting risks to economic stability.
Every member of the Federal Open Market Committee (FOMC) upheld the latest hike in base interest rates to the gauge of 2.00-2.25 percent last month.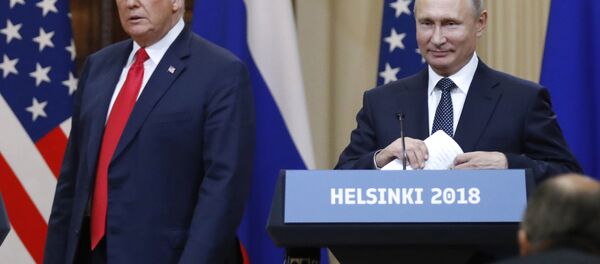 17 October 2018, 00:36 GMT
The FOMC also expressed a sentiment that short-term borrowing costs should go up due to low unemployment, stable inflation and the ongoing fiscal stimulus and deregulation — which all suggest the economy is on course for steady expansion.
Policymakers said these favorable conditions would drive asset prices — including stocks and real estate — in the near-term, which bears the risks of asset bubbles, and poses affordability issues. Unless the central bank undertakes further hikes, high asset values could eventually produce a sharp decline in effective demand, spook investors and cause an economic downturn.
"This gradual approach would balance the risk of tightening monetary policy too quickly, which could lead to an abrupt slowing in the economy and inflation moving below the Committee's objective, against the risk of moving too slowly, which could engender inflation persistently above the objective and possibly contribute to a build-up of financial imbalances," the FOMC said in the minutes.
However, Trump does not appear to be excited. One of his key campaign promises was to push long-term economic growth above four percent per year — and his cabinet seems to believe a combination of tax cuts, deregulation and loose Fed policies could help achieve that goal more rapidly.
"The Fed is raising rates too fast," Trump said earlier this week, adding the central bank is "out of control" and is "going loco."
READ MORE: Goodbye Greenback: Analyst Foresees End of Dollar Dominance in 20 Years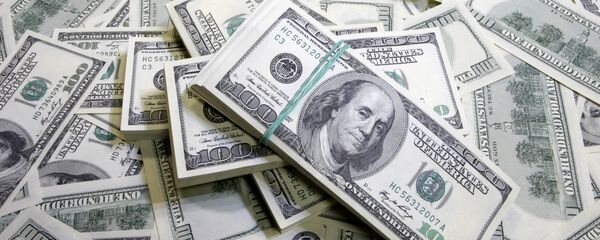 12 October 2018, 15:14 GMT
The American economy is firing on all cylinders at above three-percent sustainable annual growth — just one-percent below Trump's objective. But the Fed says ultra-low interest rates are incompatible with low taxes and relaxed regulations — something's got to give in the face of systemic risks.
Moreover, the Fed said interest rates would go above the so-called neutral rate in the medium-term. The neutral rate means base interest rates that neither support nor hinder economic growth, and is currently estimated at just below three percent for the US economy.
That being said, three more Fed hikes, and the Fed is in the restrictive territory — and this might come into reality as soon as next year.
"A substantial majority of participants expected that the year-end 2020 and 2021 federal funds rate would be above their estimates of the longer-run rate," the FOMC said in its minutes.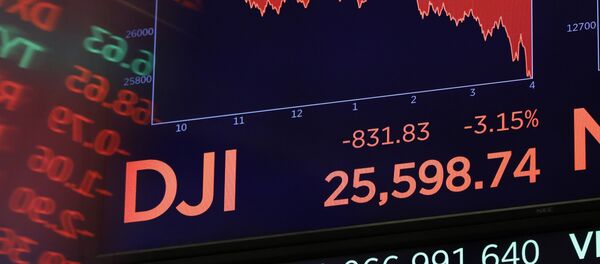 11 October 2018, 20:00 GMT
Despite the disagreements on policy, Trump rebuked speculation he might dismiss Fed Chairman Jerome Powell, whom he appointed as a replacement for Janet Yellen earlier this year. The only viable alternative to Powell would be monetary economist John Taylor, whom Trump considered for the job in late 2017-early 2018. Taylor believes hikes in central bank rates should outpace the gains in inflation to ensure macroeconomic stability — in accordance with the so-called Taylor rule.
READ MORE: US Unemployment Rate Falls to 3.7%, Lowest Level Since 1969 — Labor Dept.
A Taylor Fed would be even more hawkish than Powell's, likely moving rates closer to four percent compared to the current 2.25 percent — and Trump is acutely aware of that.
Some experts agree with Trump's assessment of the Fed's policy course, albeit the majority of monetary economists are demanding even higher rates given the ultra-low unemployment and the ongoing economic expansion.
"The man (Trump) has a point," Neil Dutta of New York-based Renaissance Macro Research LLC said. "If the Fed keeps hiking with inflation below target and limited signs that it is picking up, it would suggest that policy is already neutral or tight."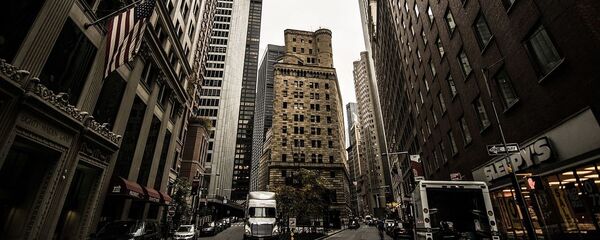 11 October 2018, 14:05 GMT
The Fed disagrees, however, stressing inflation is on point and in line with the two-percent target. Policymakers say the risks of rising commodity costs, disruptions in international trade, and upward pressure on wages amid the
tight labor market
all point to a pickup in inflation in the near-term.
"Participants generally anticipated that further gradual increases in the target range for the federal funds rate would most likely be consistent with a sustained economic expansion, strong labor market conditions and inflation near 2 percent over the medium term," minutes from the FOMC meeting read.
READ MORE: US Inflation Drops Despite Rising Consumer Spending Amid Fed Hike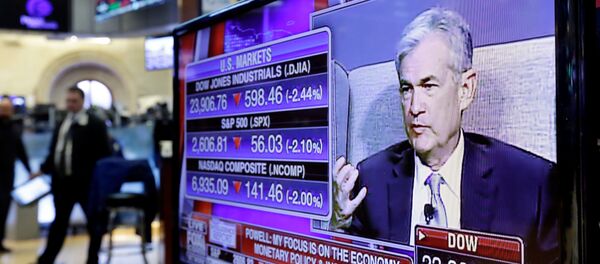 10 October 2018, 23:54 GMT
Policy analysts say an escalation in the conflict between Trump and the Fed is unlikely, although the president might become increasingly irritated by the central bank's push to conduct its policy in line with macroeconomic rules.
The Fed appears to be as dovish as it gets in the face of the robust economic resurgence. This might suggest Trump would intensify his push for even quicker growth by cutting the red tape more aggressively, and introducing the long-anticipated second round of tax cuts.