Responding to backlash from two universities where the Hungarian government has scrapped funding for gender studies programs, a spokesman for Prime Minister Viktor Orban told CNN that the government's firm stance is that "people are born either male or female."
"We do not consider it acceptable for us to talk about socially-constructed genders, rather than biological sexes," he pointed out.
A similar tone was heard last summer by Orban's chief of staff, Gergely Gulyas.
"The Hungarian government is of the clear view that people are born either men or women," he said in August, adding: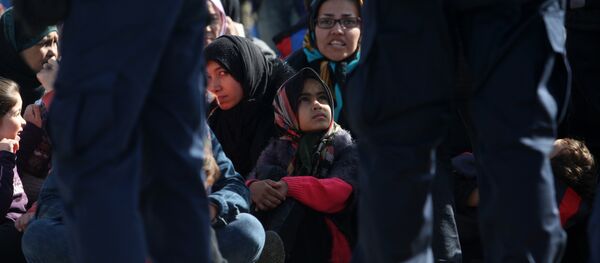 11 October 2018, 10:09 GMT
"They lead their lives the way they think best, but beyond this, the Hungarian state does not wish to spend public funds on education in this area."
Last Friday, the right-wing Hungarian government issued a respective decree that revokes accreditation and state funding for gender studies master's and PhD programs at the two university that offer them in the Eastern European country.
Deputy Prime Minister Zsolt Semjen said gender studies "have no business in universities" because they are "an ideology, not a science," according to Agence France-Presse.
The universities in question, including Central European University, have deemed the move to be an "infringement on academic autonomy."
READ MORE: Budapest Has No Idea What Kiev Plans to Do With Troops on Hungary's Border — FM
Hungarian students who have already begun gender studies degrees will be allowed to complete them, according to the prime minister's office.
The ban may reportedly not be fully applied, as degrees at Central European University, founded by American left-wing billionaire George Soros, are also accredited in the United States and the programs are expected to continue there.