CNN Turk cited Turkish Foreign Minister Mevlut Cavusoglu as saying that Ankara hadn't given any audio recordings related to the Khashoggi case to the United States.
"It is out of the question for Turkey to give any kind of audio tape to Pompeo or any other US official," said Turkish Foreign Minister Mevlut Cavusoglu, two days after meeting with US Secretary of State Mike Pompeo for talks in Ankara.
Cavusoglu also announced that Ankara had evidence and information obtained from the investigation into the disappearance of the Saudi journalist.
"We will share the results to emerge with the entire world. It is out of the question for us to share this or that information with any country," he said, quoted by the state-run Anadolu news agency.
Local media earlier reported that Ankara had an audio recording that proved the alleged murder of Khashoggi at the Saudi Consulate in Istanbul; the existence of the tape, however, has never been confirmed by Turkish officials.
READ MORE: Trump Says US to Make 'Strong Statement' Upon Receiving Khashoggi Probe Results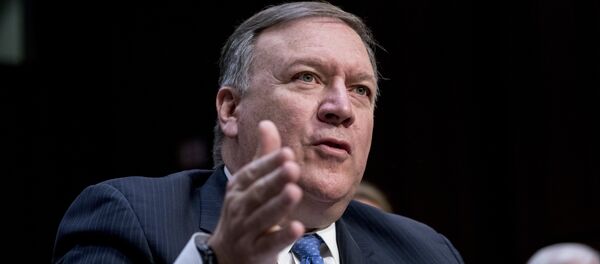 19 October 2018, 04:19 GMT
Saudi Arabia has repeatedly rejected the allegations that the journalist could have been either abducted or murdered inside the Saudi Consulate in Istanbul and allowed Turkish police to search the building to investigate the disappearance once Turkish authorities voiced concern that Khashoggi could have been killed.
The reported comments came on the heels of the remarks by US State Department spokeswoman Heather Nauert, who said that Mike Pompeo had neither heard audio or read a transcript related to the case.
"Secretary Pompeo has neither heard a tape nor has he seen a transcript related to Jamal Khashoggi's disappearance," Nauert said in a press release on Thursday.
In a parallel development, Turkish daily Cumhuriyet and broadcaster NTV reported that investigators had searched a forest in Istanbul that is nearly 15 kilometers away from the Saudi Consulate, as part of the probe into the Khashoggi case.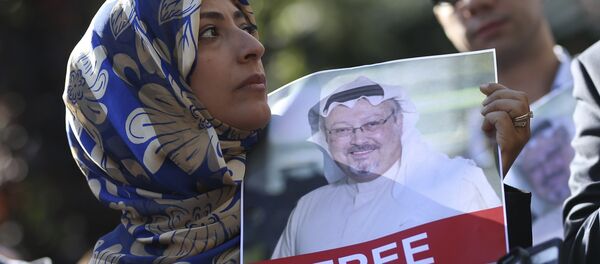 19 October 2018, 06:12 GMT
According to NTV, the area became a target of the ongoing investigation after police concentrated on the vehicles that had left the consular premises on the day
The Washington Post
columnist went missing. At least one vehicle is alleged to have gone to the forest.
Last week, Turkish newspaper Sabah published alleged photos of a 15-member team, who had purportedly arrived in Instanbul from Riyadh on the day of Khashoggi's disappearance. The Saudi squad had ostensibly checked into two different hotels on October 2 and left the country later in the day.
READ MORE: Two Major US Museums Refuse to Use Saudi Funds Amid Khashoggi Case — Reports
Jamal Khashoggi was last seen entering the Saudi Consulate in Istanbul where he was supposed to obtain documents he needed to remarry; the Saudi authorities have insisted that he left the facility unharmed and disappeared later.