"Team members are learning to better operate and integrate EW capabilities, including the VROD, VMAX and Raven Claw," the release said. "The VROD and VMAX are part of the backpack system that surveys the field from an electromagnetic perspective and delivers limited electronic assault capabilities such as signal interception and jamming."
Raven Claw is a mobile computer system that allows on-the-ground planning and management without any network connection, the release explained.
READ MORE: US LNG Imports 'Not a Game Changer' for Poland — Specialist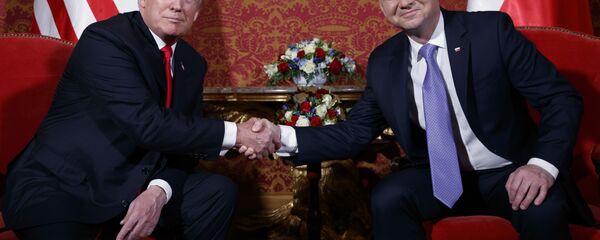 1 October 2018, 13:17 GMT
Soldiers from the 1st Armored Brigade Combat Team, 1st Cavalry Division, currently deployed in Poland, are among the first brigades supporting NATO's Atlantic Resolve to train on a new system, the release said.
Later this year, soldiers in the electronic warfare field will put their training to the test at Combined Resolve XI, a multinational training exercise at the Joint Multinational Readiness Center in Germany, according to the release.